AZWhatsApp is now purely based on the YoWhatsApp by Yousef Al-Basha. Indeed, previously it was based on the mod called GBWhatsApp by the Atnfas Hoak. Since Atnaf Hoaks stopped the development of official GBWA, Ali Al-Zaabi merges his app sources to the latest YoWA to grasp the base updates.
So, ultimately, you can see all the features of the Yousef's app into this AZ WhatsApp. Because of this, you may miss some features that were available in previous versions. You don't need to disappoint regarding the step taken by the developer, as he is currently trying to add those features into the AZWA.
With this, you can able to run 4 WhatsApp accounts on the same android device with different package names. I know this could be the reason that many people are looking for the download links.
Below we have given official download links of AZWhatsApp APK including all package names. Scroll a bit.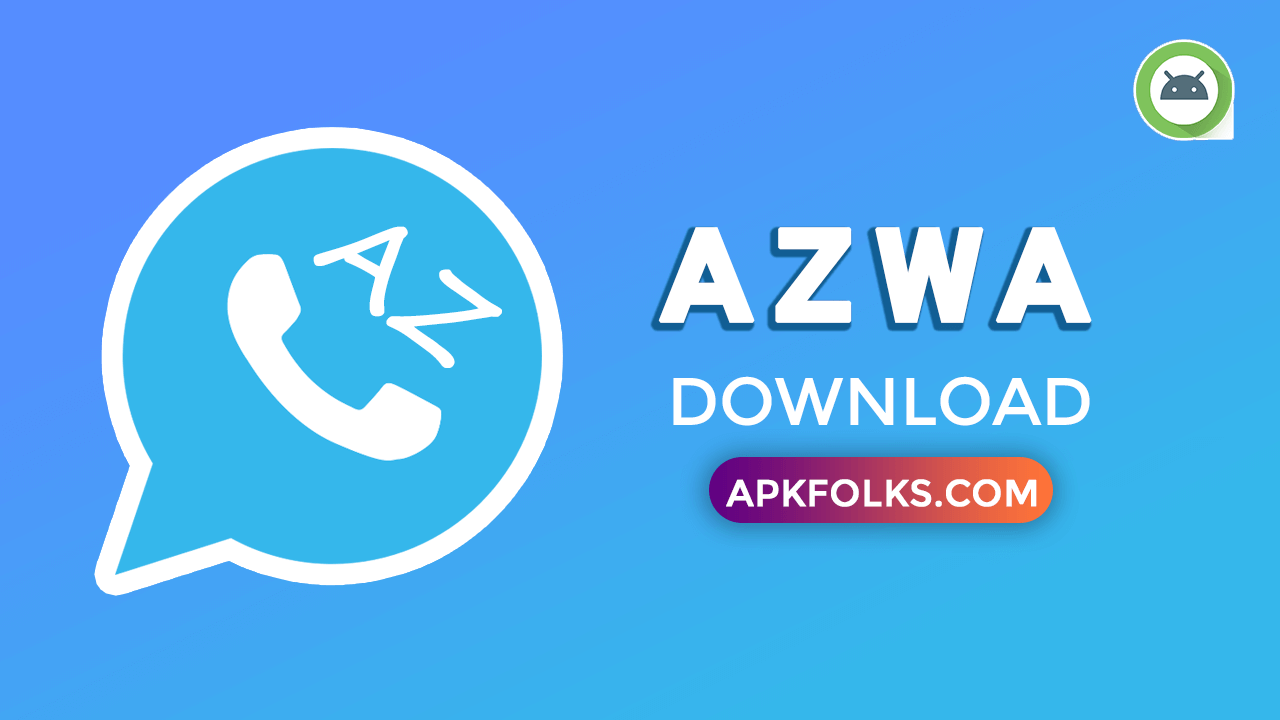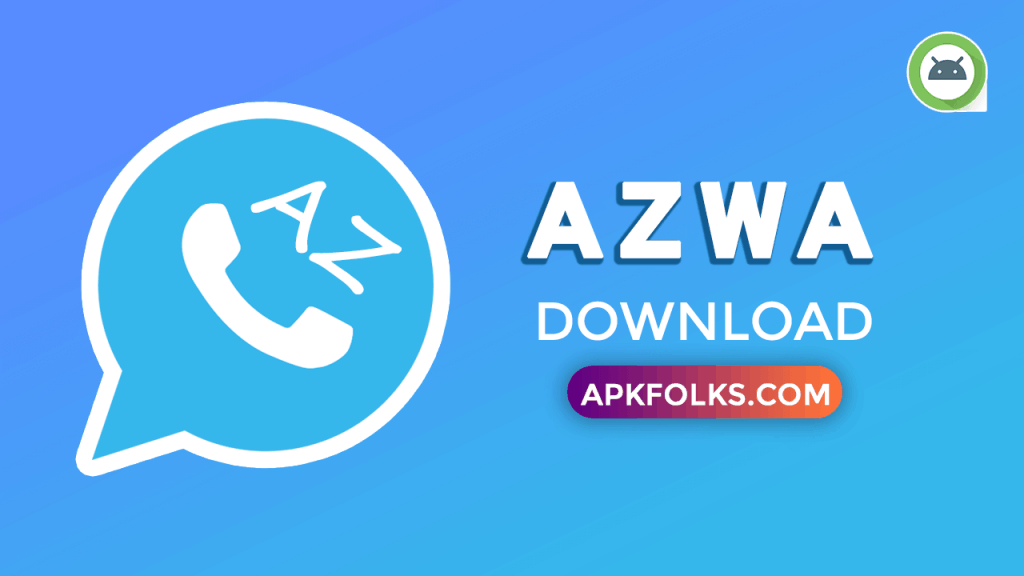 What is AZWhatsApp APK?
It is an Anti-Ban WAMOD android application lets you take advantage of some advanced features which were not introduced in any other yet. I found some weird option in this AZWhatsApp which enable us to delete repeated media files. Kinda cool. Right?
For this, you have to install another lite weight app called Cleaner, and it has also been developed by the same developer Ali Al-Zaabi. The best part is; it follows the open-source project named Picasso.
Just open this cleaner if you want to clean your media files including internal storage files, then head over to the duplicate file to delete.
By the way, read the version details before going to download AZWA. It will give you some insight into the app.
Version info
| | |
| --- | --- |
| Name | AZWhatsApp |
| Developer | Ali Al-Zaabi |
| Size | 52 MB |
| Packages | 4 |
| Version | 14.0 |
| Based on | 2.21.11.17 |
| Last updated | December 30, 2021 |
Download Anti-Ban AZWhatsApp APK for Android
Well, here is you can find the download link and that too latest anti-ban and the official version from the original developer. If you are an old user and fan of this AZWhatsApp APK, then do consider a donation. A small donation makes the developer more active on this present project. So that we will be the people who obviously gets the benefit. Isn't it? Do this thing if you can afford.
Download Official AZWA APK from below. (NOT WORKING)
Features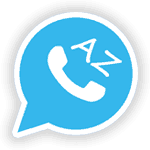 Read what can it offer for the users.
DND – This Do Not Disturb mode allows us to stay peacefully from the WhatsApp messages. This means it cuts the internet connection between the app and the system.
Themes – Many themes are added from the YoThemes gallery. So, you can take advantage of 3000+ beautiful themes from the store for free.
Delete Media Repeated – You can easily delete the duplicate media files.
Customisations – A lot more customisation you can do with this AZWhatsApp. Change the colours of the parts which you want from top to bottom.
Split the video – This feature will help you to set long duration videos as a story by splitting it. All you have to do is, choose video by going through Settings >> Media >> Automatically Split Video.
Anti-ban – This measure has been improved on this app. Now, it is perfectly working fine.
Media mods – Send full resolution images, Original Picture size, Share 100 images at once, Send up to 55 MB video file.
Lock – Set password or the pattern to your complete app.
Language – Supports Arabic, English, Spanish, Portuguese, Italian, Polsky, Malayalam, Japonsky, Indonesia, Norwegian, Slovak, Albanian, French, Vietnamese, and Hindi.
Font style – Choose over 30+ styles.
Contact profile pic change toast – It will alert you when some change their profile picture.
Contact online toast – Shows when your contacts are online. Only works if you were online and chat made with them.
Always online – Help you stay online even your screen goes off. Not possible if you cleared in the recent list.
Lock chat – Add a passcode to the particular private chat.
Anti Delete messages – Sender can not delete messages for you.
Anti Delete status – Sender can not delete status for you.
Privacy mods – Hide blue ticks, Second tick (you cannot receive messages on time when you enable this feature), Play status, Recording status, and typing status.
How to install AZ WhatsApp on Android?
The Installation procedure involves some very simple steps that every normal user can do. But you have to focus on every step to restore your previous chats from the official WhatsApp.
Before going to proceed further, You must take backup from the official playstore version. So, in that way you can access to the old chats on this AZWA.
Step 1. Take a backup >> Settings >> Chats >> Chat Backup.
Note: Also Take a GDrive backup to be in safe side. If something goes wrong, then you have a chance to get back them.
Step 2. Uninstall the normal WhatsApp.
Step 3. Now, Install the AZWhatsApp APK on your android device by enabling unknown sources.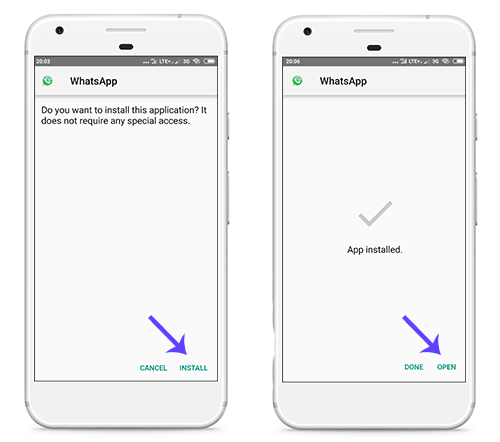 Step 4. Open it and tap on Setting permissions >> Allow all permissions.
Step 5. Close the AZWA from the recent and again open it. Hit the Agree and Continue button.
Step 6. Now, Enter your Mobile number there and tap on the Copy WhatsApp Button. Once you done that, you will get toast notification says successful.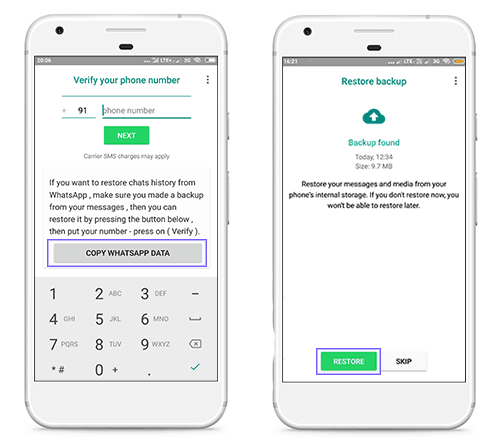 Step 7. Verify your mobile number and restore chats data in the next screen.
That's it.
Final Words
AZWhatsApp is a decent mod in my point of view and directly based on the Norah Mod's NoWhatsApp as you can see in the settings. I hope the developer adds little more feature by his own in this android application. Let's see what he can include in the upcoming updates.
Kindly share this article with your friends and I will meet you in the next one. Peace ✌️