Are you Confused while downloading GBwhatsapp as per your device hardware? Do you have a question regarding the ARM, ARM 64, x86 and x86_64? If you have these doubts, then you are on the right page. In this Guide, you will know what version of the GBWhatsApp APK suitable to your Android device.
Many of you don't know what really it is. That is why everyone is asking me about these question in the comment section So; I finally decided to give you the best-handwritten guide to choose it on your own.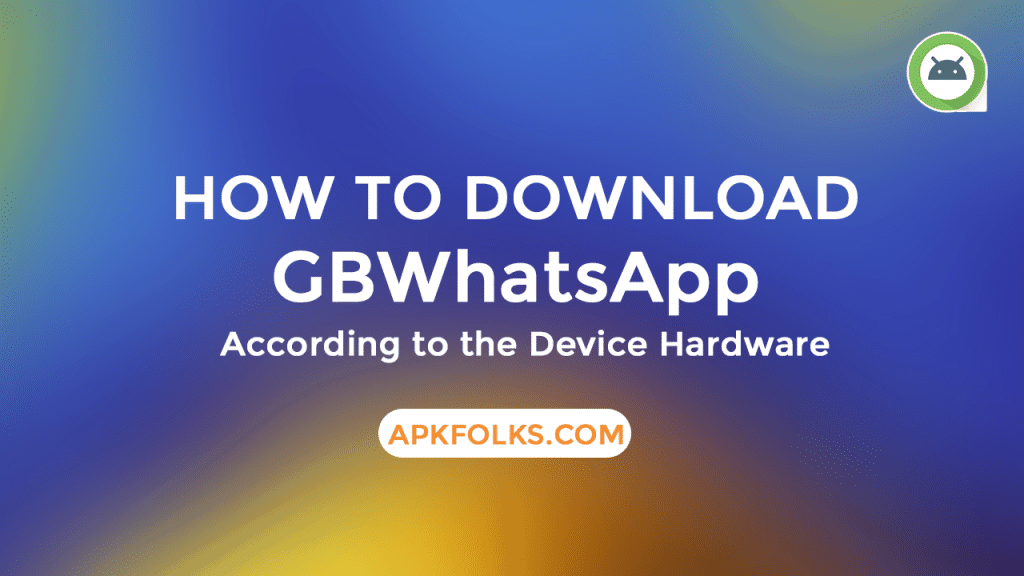 What is an ARM, ARM 64, x86, and x86_64?
We start with the basic things such as architectures of your device CPU. Nowadays phones are coming with different CPUs like Snapdragon, Intel (Very Less Now), Kirin, Exynos, and MediaTek. These are well-known and popular CPU manufacturers.
Currently, most of them are using ARM Architecture based on the instruction sets (32 or 64). Below are some points to remember.
ARMv3 to ARMv7 – ARM
ARMv7 or higher – ARM64
These are the companies widely using ARM Instruction Set.
Snapdragon by Qualcomm
Kirin by HiSilicon
Helio by MediaTek
Exynos by Samsung
If you know that the which CPU manufacturer you are using, then you can go with ARM Instruction Set. But you may get a doubt about addresses (32 or 64)
In that case, you need to follow below guide.
How to Download GBWhatsApp According to Phone Hardware
There is a small requirement needed while following this procedure. Download app called Droid Hardware Info (Simple and Small in size) from Playstore or a direct link from below.
Once you downloaded above requirement, then you are good to go.
Step 1. Install it on your Device.
Step 2. Open the Droid Hardware Info Application from the Apps Drawer.
Step 3. Navigate to the System Tab and you will see the CPU Architecture of your device.
#Tip: Refer Screenshot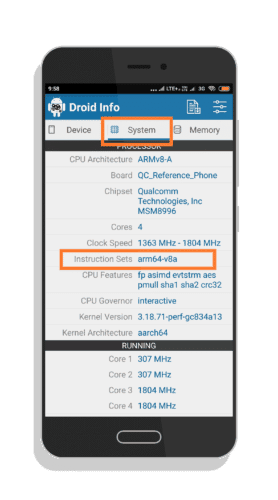 Step 4: Now Download GBWhatsApp APK as per your device from Below Officially.