Fouad iOS APK is the current best alternative to the RC YoWhatsApp App for Android devices according to my view. All you know that RCYOWA developer barely pushing updates to his app, which is quite popular among the people in the aspects of the iOS styled user interface. Many users have no idea what to do once it gets expiration issues.
That is why we came here with the Fouad iOS Edition which is completely remod version of Fouad WhatsApp developed by Fouad Mokdad. You can expect instant updates as per the latest base version, and I believe MBmods won't pull off the project easily until and unless Fouad Mokdad stops the development of the parent version.
So, without any further ado, let's download the APK and rose the iPhone experience within the android. I mean at least while using in the WhatsApp messenger. What do you say? Post in the comment section.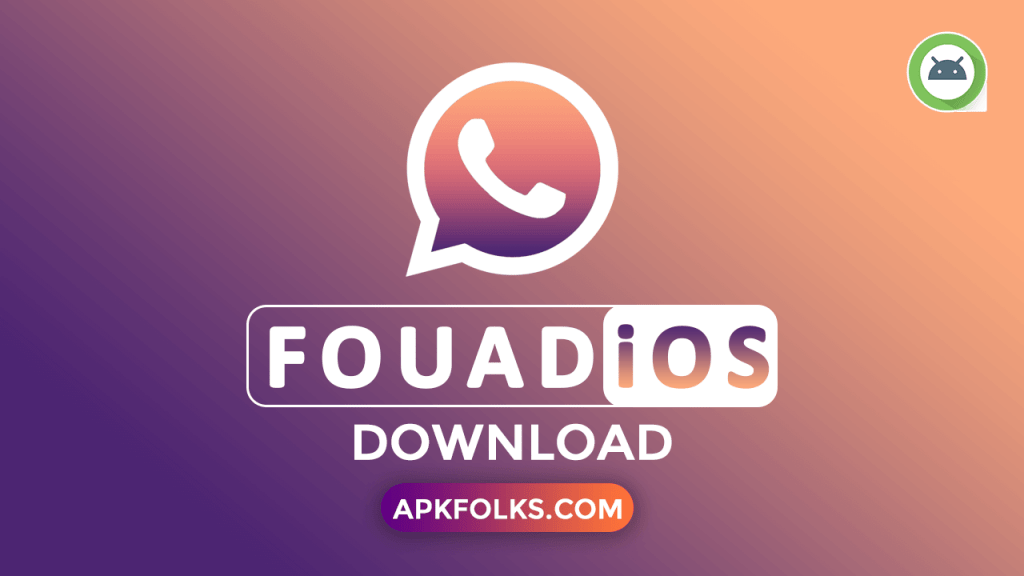 What is Fouad iOS APK?
It is just another WhatsApp Mod application which is3aimed to give iOS experience in all android smartphones while using this instant messenger – formerly known as YoWa iOS when it is based on the YoWhatsApp developed by Yousef Al-Basha. Now, the developer changes the base version as per the FMWhatsApp since YoMods stopped its all development officially.
StefanoYG from MBMods creates this awesome application for the users who want to make their WhatsApp looks as same as the official iPhone app. For those, I would say, Fouad iOS APK is the best edition to entertain themselves in all cases.
Features are more than enough for the current users and the developer has a plan to extend them too. By the way, the app comes with anti-ban protection, users don't have a concern about losing an account. We recommend com.wa package name for your main account and use MBWhatsApp (com.mb) for a temporary secondary purpose.
Version Info
| | |
| --- | --- |
| Name | Fouad iOS |
| Developer | StefanoYG |
| Team | MBMods |
| Version | 9.83 |
| Last updated | September 27, 2023 |
| Size | 43 MB |
| Base | 2.23.9.75 |
| Donate | Paypal |
Download Fouad iOS APK Latest Version for Android
I want to let you know that the Fouad iOS edition comes with two packages that are meant for using two WhatsApp accounts in the android smartphone. Users with multiple accounts can easily make use of them to fulfill their needs. Along with these two, you can use any WAMOD which has another package to use more accounts.
Here are a few points to consider if you don't know yet about packages.
Com.WA – This package replaces the official WhatsApp and recommended version from us too. So, you must uninstall the official WA for this.
Com.MB – MBWhatsApp comes with the secondary package, which helps you to use another account. No need to uninstall anything.
I hope you got the above points and if you have any doubts about these, then you can contact us via comments.
Download Fouad iOS and MBWhatsApp APK's from below.
Screenshots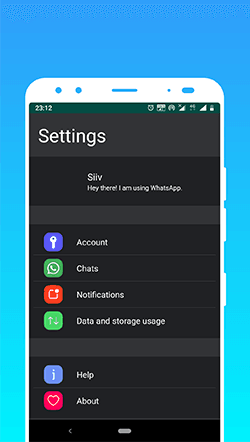 Features
Message or call to an unknown number – Just enter the mobile number and choose the option either call or message.
Freeze Last Seen – This option allows you to freeze your last seen and only show that last seen data to your contacts. The drawback is; you can't even see the exact last seen of your contacts.
Disable forward – Once you enable this feature, Forward tag will not be shown in the message you forward.
Who can call me? – Customise who can call you – Including everyone, My contacts, My Contacts except…, Select Contacts, and Nobody.
Hide view status – Don't tell contacts that you have viewed their status.
Anti delete status – Still you can able see the status of others even they deleted.
Anti delete messages – Similar to the anti delete status feature but here it is for status.
Show blue ticks after reply – Contacts will only see the blue ticks after you replied to their message.
Lock – Three ways to lock your Fouad iOS WAMOD – Fingerprint, Pattern and PIN.
FMThemes – 3000+ themes are available in the themes store.
Change Background colour – Choose the colour you want to whole app background.
Font Styles – 30+ fonts are available to apply throughout the Fouad iOS App.
Emoji variant – Choose different emoji styles from Facebook. Emoji One and Android Oreo.
Hide Media from the gallery – Hide photos, videos and GIFs that you downloaded using MBWhatsApp.
Backup and Restore – Create titanium backup like data backup to restore whole app data.
Languages – App available in over 10 languages.
Always Online – Once you enable this feature, you will be online until you clear in the recents.
Image mod – Send up to 21 MB image files.
Disable image share limit – Send more than 10 images at once.
Home screen customisation – Header, Rows, and more.
How to Install Fouad iOS APK on Android?
Note: Take a backup from the current installed WAMOD or Official App to restore on Fouad iOS.
Here are the steps:
Go to official settings.
Tap on Chats.
Select Chat Backup.
Tap on the Backup Green Button.
It will store on your device storage. Also, take GDrive backup for safety purpose.
Uninstall Official WhatsApp or Com.Wa package named WAMOD.
Once you are done above procedure, read below steps carefully.
Step 1. Download Fouad iOS APK or MBWhatsApp APK according to your need from our official page.
Step 2. Tap on the APK file which you have downloaded.
Step 3. Allow from this source option if you are using android 8.0+ or Allow Unknown Sources option to sideload APK's.
Step 4. Install Fouad iOS APK on your Android device.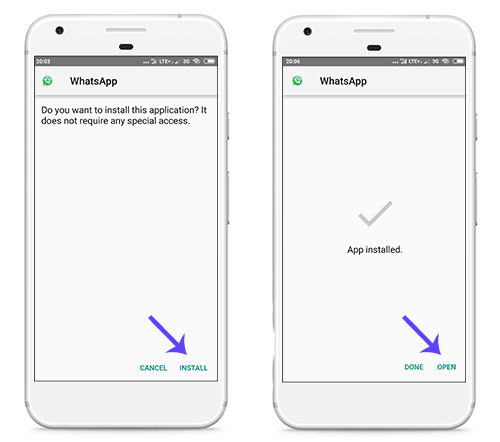 Step 5. Now, open it and give the required permissions. Don't forget to give Storage Permissions.
Step 6. Now, tap on the Copy WhatsApp Data button and Wait for the successfully copied message.
Step 7. Once you get that, enter your mobile number and verify with the OTP you received.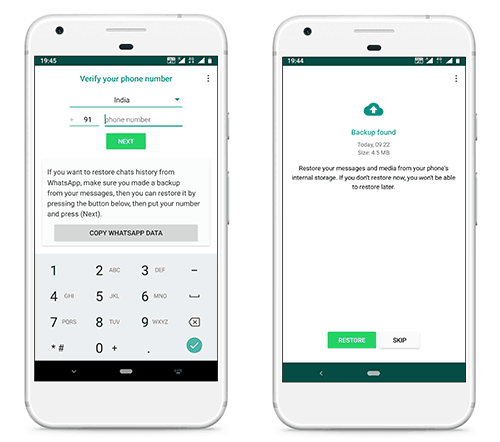 Step 8. In the next page, you will be asked to restore chat backup. Tap on the Green Restore button.
Step 9. Must apply theme.
How to Apply iOS themes?
These are simple steps, kindly follow.
Extract the Zip file using any file manager.
Now, Open Fouad iOS App.
Go to Fouad Mods >> Themes >> Load Theme >> Select the .XML file.
That's it.
Final Words
Fouad iOS is the decent one for features and a great one when it comes to the iOS themes. For the time being StefanoYG optimised in a perfect way and more features yet to come. So, please join in our telegram channel for instant updates from the developer.
I hope you love this article, share with your friends. I will meet you in the next one.