Pocket TV Mod APK is a successor of MovieFire from the same development team which lets users watch and download HD movies, web series, short films and more. Probably they stopped the development of the predecessor due to the intellectual property claims. Anyway, we have now the Pocket TV which is based on the same code (I guess), and everything looks the same irrespective of the name.
The best thing I've noticed while using the app is recommendations through notifications when new content is being added. Isn't it cool? There are a lot of other things which really helpful to the end-user, including two servers for streaming and downloading.
Yes, they have added two servers for every movie or web series. So, ultimately users won't face any errors when they want to watch the desired content. Another good news for the people who would like to watch adult content since Pocket TV Mod app has a separate section for 18+ content from around the world.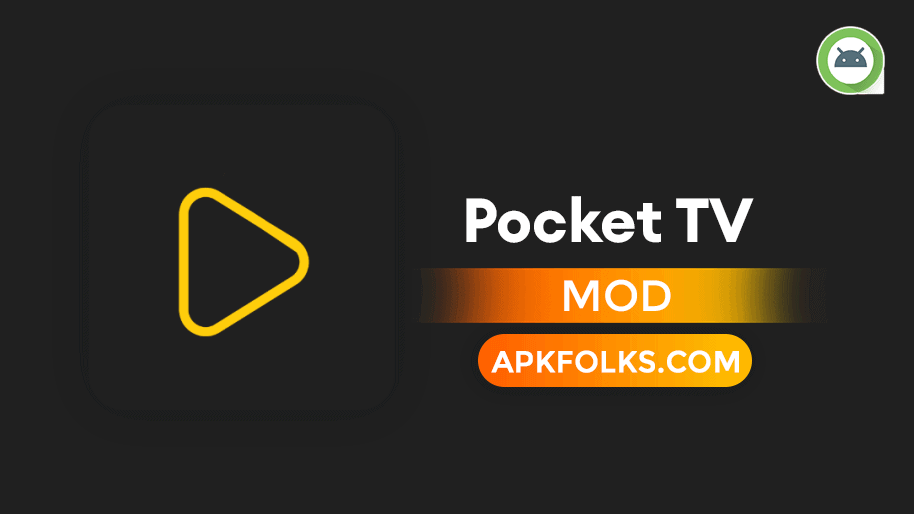 What is Pocket TV Mod APK?
Pocket TV Mod APK is an android entertainment application that comes with an ad-free experinece. Mostly you would find Bollywood and Hollywood stuff here. The application is capable of running on FireStick and Amazon Fire Tv devices along with android smartphones. So, enjoy limitless entertainment with this fantastic app.
Offers a wide range of movies collection including Tv series originated from especially Indian (Asian) and international. Don't think it is a search engine like VivaTv APK which actually scrapes working links available on the internet. Behind the scenes, the developers are always working on it to provide 100% streaming links.
Indeed, the developers add working streaming links manually by themselves. I would say, a free platform for all your entertainment needs. Your home filled with full of entertainment when you opt for this Pocket TV Mod App on respective smart devices.
Version Info
| | |
| --- | --- |
| Name | Pocket TV Mod |
| Developer | Pocket Team |
| Size | 13 MB |
| Version | 6.0.0 |
| Last updated | March 03, 2022 |
Download Pocket TV Mod APK Latest Ad-Free Version for Android
Sometimes Pocket TV Mod won't allow you to play some content due to some DRM restrictions. In those cases, you have to utilise the download option. I mean you can download the required video to your device storage for offline viewing instead of trying to watch. As per the developer suggestions, the UC browser is the best option than chrome for better performance.
Get your favourite movies in HD 720P and Full HD 1080P print for the best experience. Also, the app comes with a beautiful dark UI, which is an addition to use at nights.
Here, we provide regular updates for the Pocket TV APK whenever the developer made a new release. Kindly subscribe to our Telegram Channel for awesome instant notifications.
Screenshots
Features
Dubbed movies – Yes, you can watch dubbed films from Hollywood and even from the Indian regional languages
Punjabi section – There is a separate section for Punjabi lovers where you can find all the content from the Punjabi language.
South Indian – South Indian section lets you discover content from languages such as Telugu, Malayalam, Tamil, and Kannada.
Two servers – One can download and watch tv series from available servers. Two servers for more stability.
Clean UI – Everything is organized in a way that everyone can access features without any complications. So, one can find available content easily.
Updates – You will be notified through push notifications whenever an update arrives. And download and install the update in a few clicks.
Search – Explore the content which is available in the Pocket TV application with just a single tap.
Refresh – Swipe down on the home page to see the latest added movies and series.
Movie suggestion – This section allows you to write (genre or name) or upload images (posters) to their server and get suggestions from them.
Watch later list – Yet to be added.
Recent list – Yet to be added.
Support – A small chat window will open, and there you can ask the question related to this android application.
Notifications – In the top row, you can see the New notification update bar. Tap on the drop-down arrow to see the latest messages from the developer team.
How to Install Pocket TV Mod APK for Android?
Step 1. Once you download the Pocket TV Mod APK file from our official, secure servers, tap on it.
Step 2. Here at this point, you might face a security warning. Ignore and tap on the settings to enable unknown sources setting.
Step 3. Enabled unknown sources? Then go to the downloaded folder and find the APK file.
Step 4. Tap on it again to install it on your android device.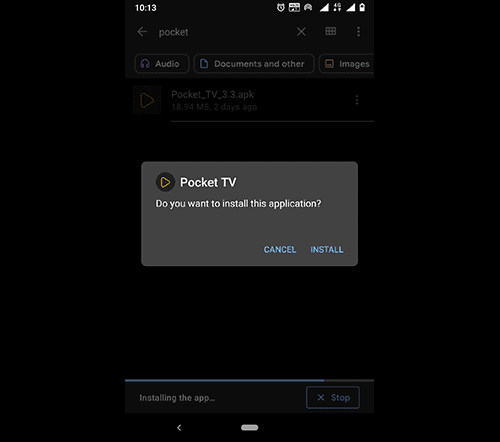 Step 5. Now, Open it.
Step 6. Select any video and click on the play button to watch directly from the default player.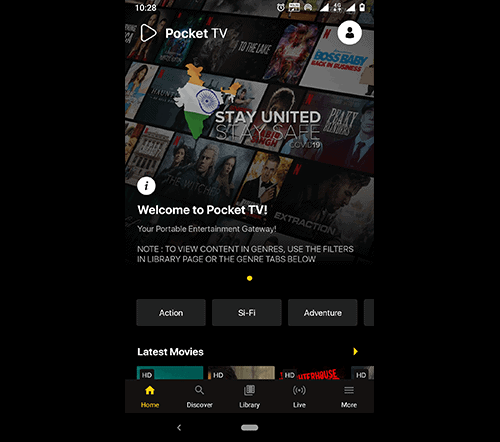 Step 7. Or You can choose the download option to save the video into phones gallery for offline watching.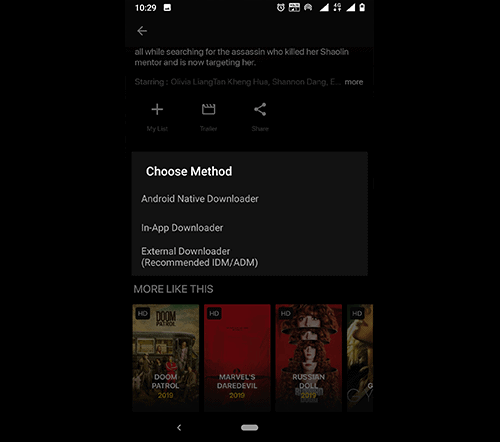 How to Install Pocket TV APK on FireStick and FireTv 4K?
Pocket TV may require the Mouse Toggle application installed on your FireStick device because some options are not yet optimised to the Fire Tv devices. The developers will update it soon with full compatibility. Kindly use Mouse Toggle app till then.
Step 1. Go to the main settings of the Fire Tv Stick from the home screen.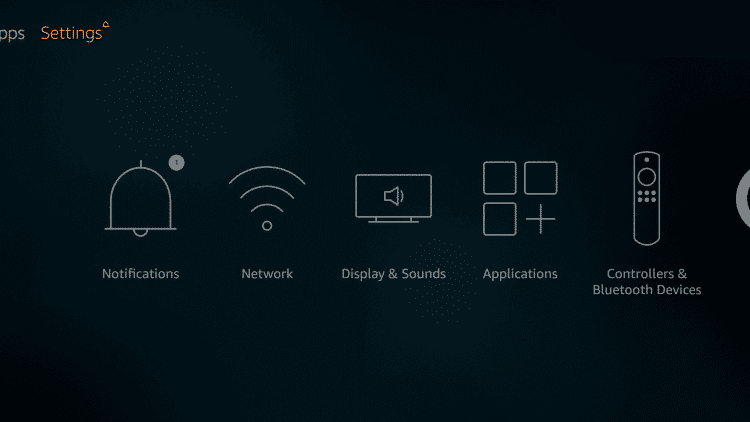 Step 2. Go to the device settings.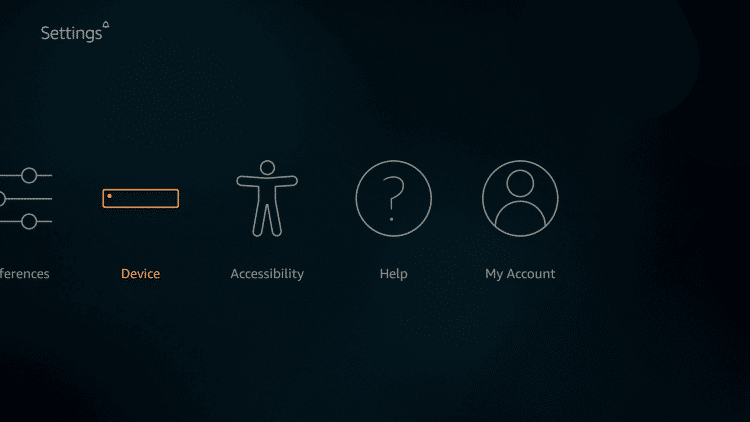 Step 3. Navigate to the Developer options to tweak some security settings.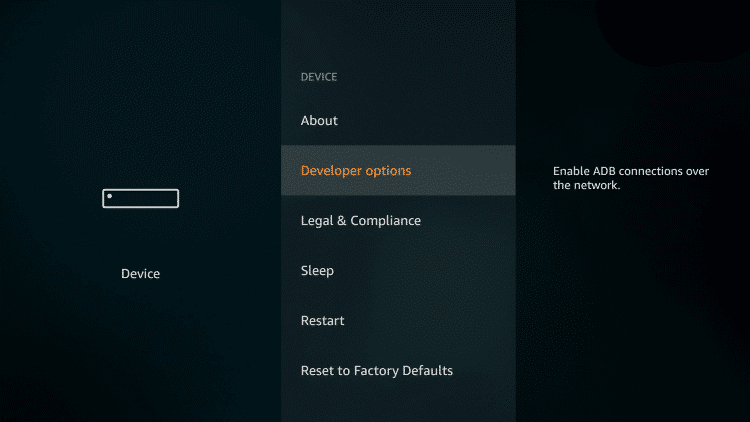 Step 4. Click on the Apps from unknown sources option to instal APKs from other than the Amazon app store.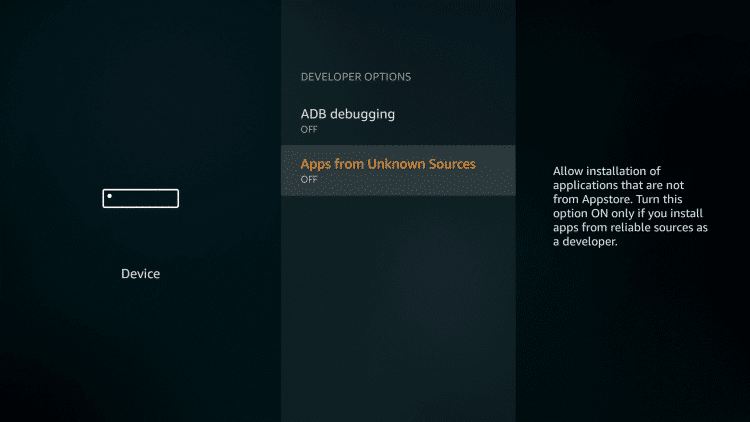 Step 5. Ignore the message and turn it on. Then you are good to go.
Step 6. Back to the home screen and navigate to the search icon in the top menu bar. Click on it.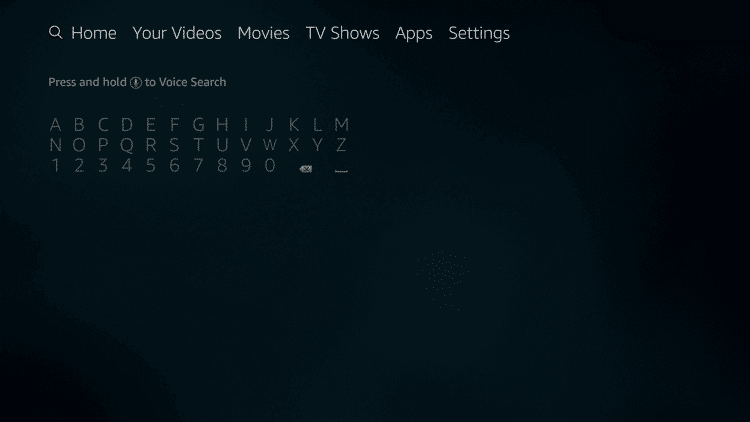 Step 7. Type Downloader application there.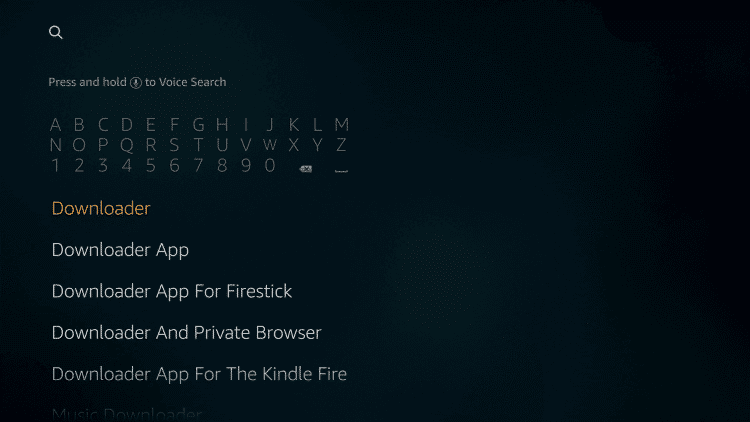 Step 8. Click on the downloader application and install it from the amazon app store.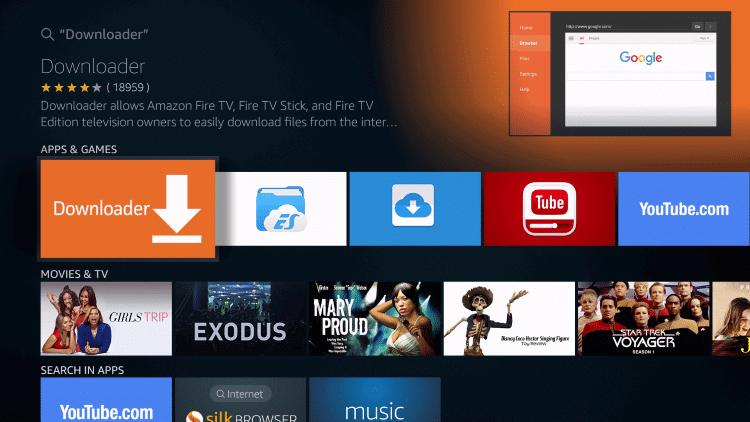 Step 9. Open it right from there.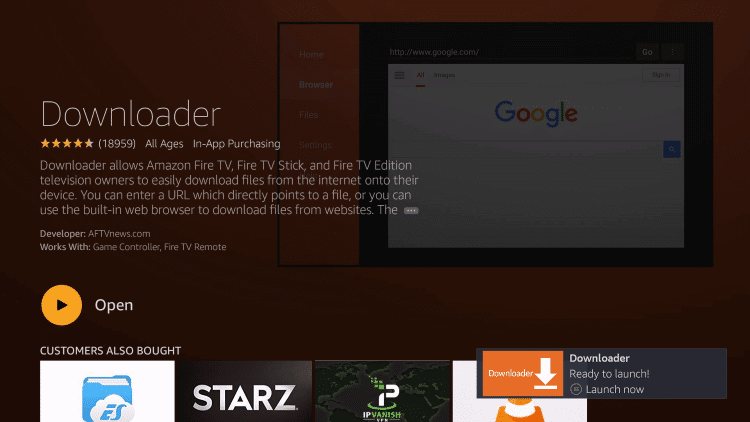 Allow storage permissions.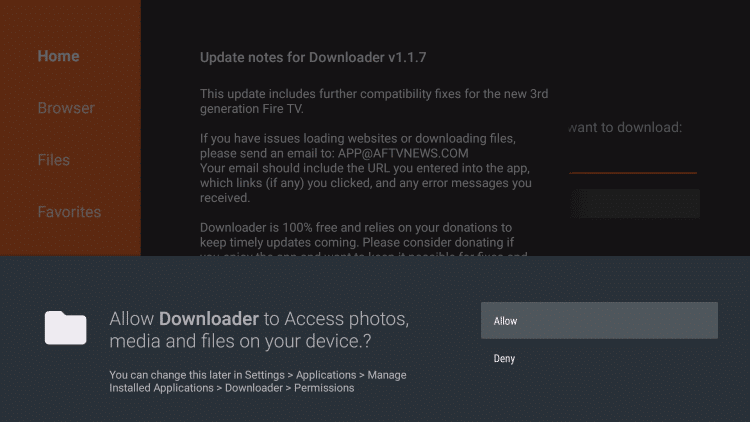 Step 10. Go to the settings of the Downloader application and enable the javascript option.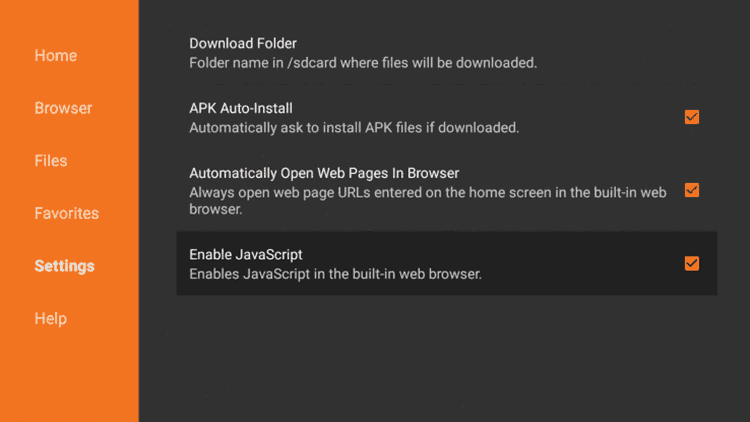 Step 11. The next step is to select Browser option from the menu.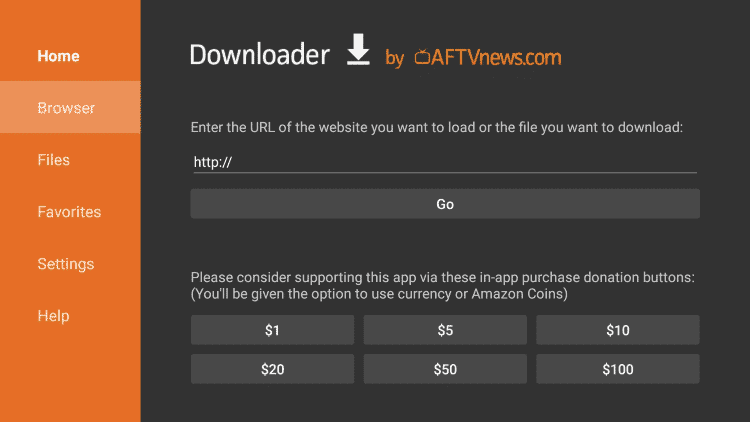 Step 12. Enter this URL path: bit.ly/3g2dtG3 with the help of the on-screen keyboard. Click on the Go button.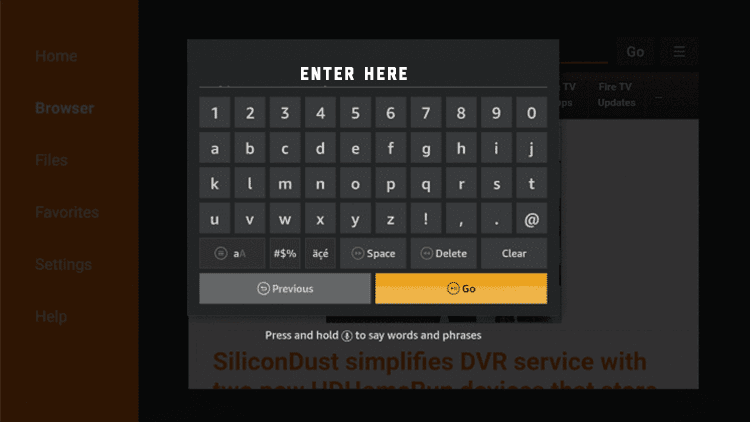 Step 13. It will download Pocket TV APK file to your FireStick device storage.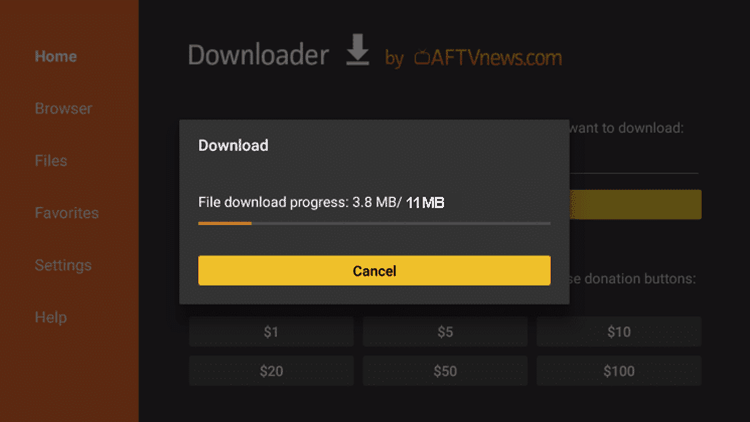 Step 14. Wait for it to be done. Then click on the Install button.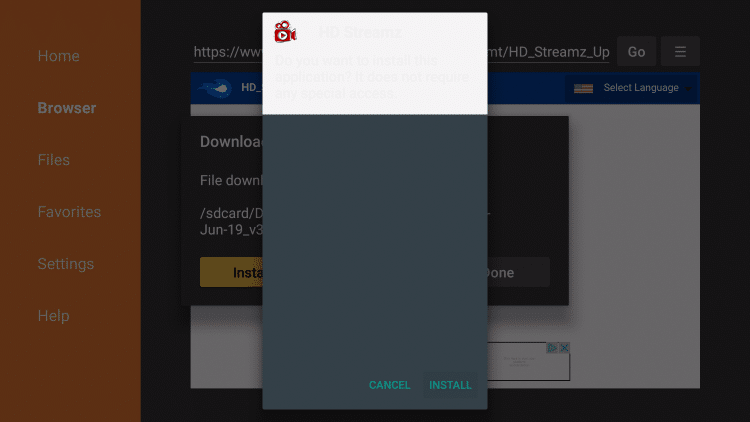 Step 15. Again wait for some time. Usually, it takes less than 1-minute based on the APK file size.
Step 16. Once you see the Done button. Click on it.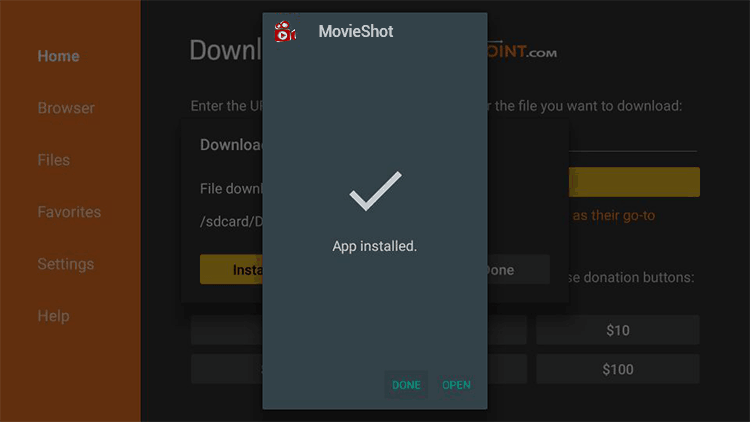 Step 17. Now, it will take you to another page where you can delete the APK file. So, you can clear some storage.
Step 18. Go back to the Home screen. Then navigate to the Apps & Channels section and click on it.
Step 19. Scroll the installed apps list until you find the Pocket TV App icon.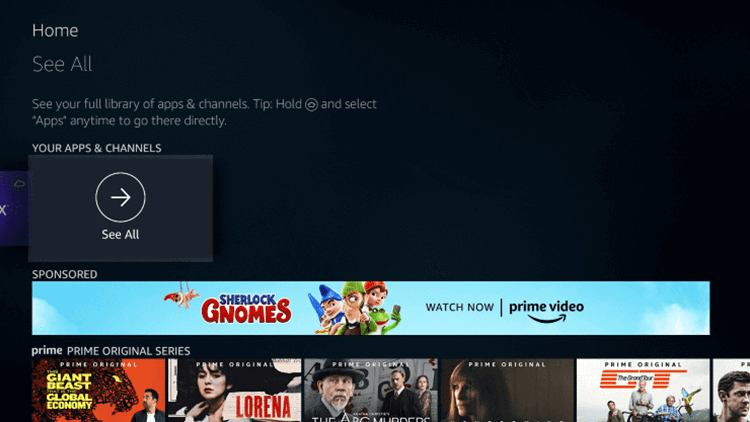 Step 20. Move this app icon to the top. So, that you can easily open it from the home screen whenever you want to watch movies or series.
F.A.Q
Q1. How many servers does Pocket TV provide?
Two servers for better user experience. Use another server if you face any trouble with any of them
Q2. Does Pocket TV support eternal player?
As of now, It doesn't support to the external player like Mx Player or VLC. This feature will be added very soon.
Q3. Does Pocket TV have dubbed movies?
Yes, We have a huge list dubbed Hollywood movies to Indian regional languages.
Q4. Is it ad-free?
Yes, You cannot see the advertisements while opening the movies mostly. We have removed them in the modified version.
Q5. What should I do when the player returns an error?
Just download the video to your storage and watch it on your favourite media player.
Q6. What should I do if streaming links expire?
You cant do anything in this case from your end. All you need to do is wait for the notification from the developers that it is fixed.
Final Words
Pocket TV Mod App is quite impressive with its collection of HD movies and series. I noticed some drawbacks too while using the application. Advertisements are of them, but you won't notice that many ads. And the app is made to watch instantly without waiting for scraping links and some other disadvantages, no subtitles support and external player support.
I hope the developer solve these in future updates.