Pure Tuber VIP APK lets you Watch & Download Videos without advertisements.
How much longer will you bear to watch those YouTube video ads just because you can't afford the premium subscription when there are tons of other free and better alternatives available? Most of you have probably heard of YouTube Vanced, a worthy YouTube alternative with considerable feature additions for users. However, what if I told you that there's a much more formidable opponent to the Vanced option with more advanced characteristics such as resolutions that run up to 4K and unquestionable service experience? I'm talking about the Pure Tuber VIP APK, a fantastic YouTube option that would always leave you satisfied.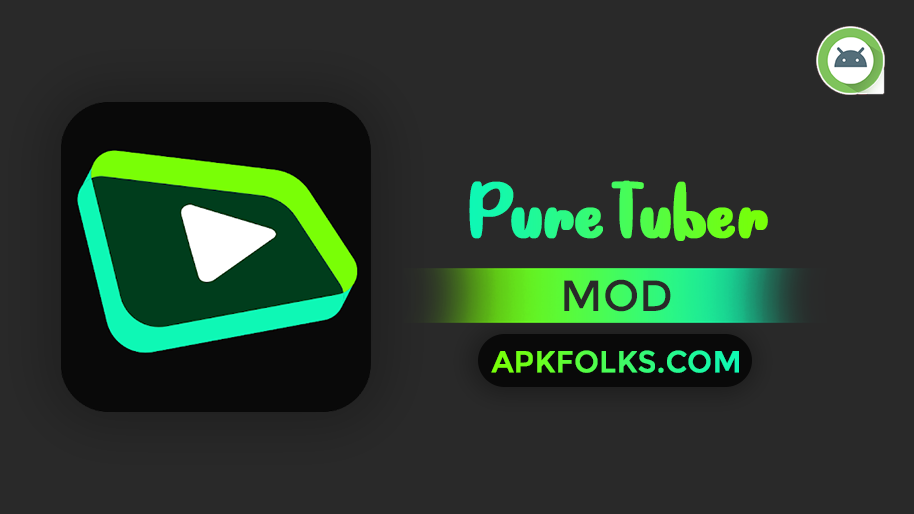 What is Pure Tuber VIP APK?
Pure Tuber VIP APK is the best YouTube Vanced alternative for Android devices. The app provides users with premium unlocked features for free, most of which are similar to YouTube Vanced. Others are additions that make the app an ultimate competitor for YouTube users. There are no ads on the platform, background playback is available, high-quality downloads of up to 4K resolutions, and it also supports external media players for downloaded content, among other features. If you're looking for YouTube Premium features and much more, you've landed on the right page.
App Info
| | |
| --- | --- |
| Name | Pure Tuber VIP |
| Version | 3.6.3.003 |
| Developer | J0hnMilt0n |
| Size | 15 MB |
| Category | Tools |
| Last updated | April 28, 2022 |
Download Pure Tuber VIP APK for Android
Pure Tuber VIP is the premium version of the original app available on the Play Store. If you happen to download the basic version, your account can be certified as VIP and enjoy unlimited privileges by inviting friends to install Pure Tuber. On the other hand, you can download the already modified VIP version of the application from the link given below.
Features
---
Block Video Ads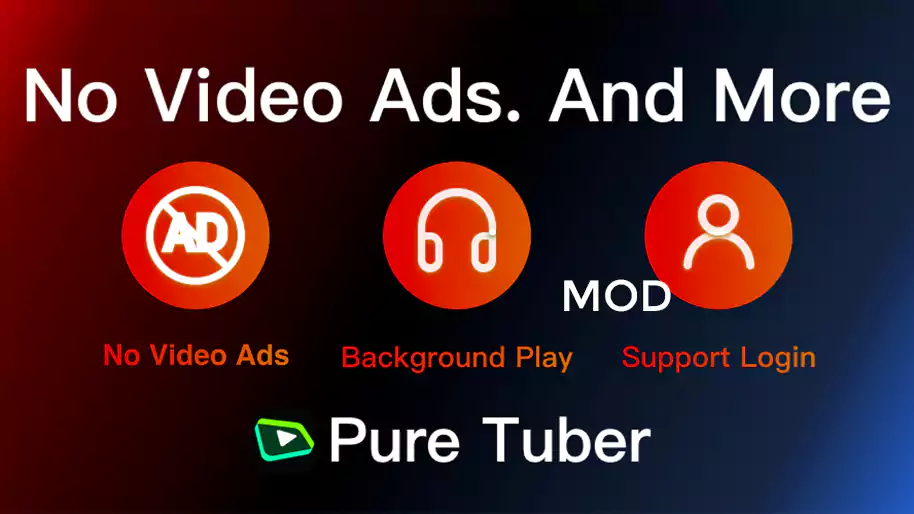 Disabling all ads is one of the most prominent features of Pure Tuber VIP APK. You can watch any premium video on this platform without the annoying advertisements that are automated to play before your content previews. Furthermore, pop-ups have also been removed, creating a content-rich platform without the random image ads that constantly appear on your screen as you scroll through videos. You save the time spent on these sponsor videos and the data it takes to play non-skippable video ads that aren't worth your investment, especially on a strict data plan.
Free Downloads
Yes, YouTube Vanced is an impeccable YouTube alternative. However, one reason that makes Pure Tuber VIP better than the Vanced option is downloading any and every video on the platform onto your phone. While your standard YouTube service only saves videos to their platform, Pure Tuber VIP allows you to download videos to your preferred storage location, including an external SD card just like the SnapTube VIP app.
High-Quality Downloads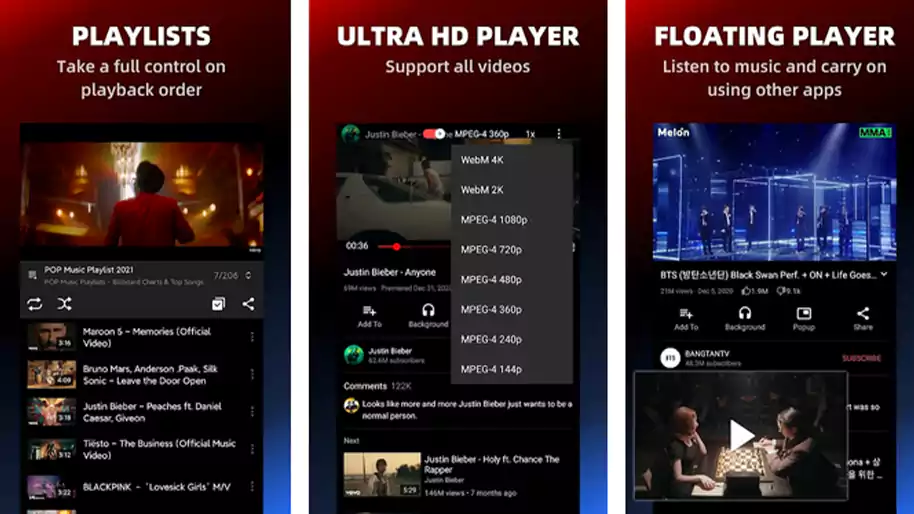 Imagine if you could download videos with up to 4K resolution. Pure Tuber VIP lets users download any video with resolutions from 144p to 4K. While only a handful of videos as available in 2K and 4K resolutions, the rest can qualify a resolution of up to 1080p, which is still Ultra HD. Furthermore, you can also select your preferred audio quality for the video you're about to download, ranging from 48kbps to 256kbps depending on the version, including m4a and opus. You can also download the captions to videos if available.
External Player Support
While YouTube let you download and save videos, they cannot be saved on your phone's storage nor played using any other media player. You'd have to open the YouTube app and watch your downloaded videos using the inbuilt media player. However, Pure Tuber VIP APK allows you to set your preferred storage location and supports external media players to watch downloaded content.
No Sign In Required
You don't have to sign in to your google account to access or download any content on Pure Tuber VIP. Once you've installed the app, you can start watching immediately. However, if you'd wish to access your subscriptions, liked videos, and playlists, you would eventually have to log in to your Google account.
Disabled Welcome Window
While it might not seem like much, Pure Tuber VIP has gone as far as removing the welcome window that displays the logo every time you open the app afresh. Instead, it immediately takes you straight to the video content showing just how much the service hates wasting its users' time.
Background Play
Pure Tuber VIP also has background play activated, allowing you to use other apps while still watching your video through a floating window on the screen (Picture in Picture mode) or playing your music in the background.
Final Words
You're now ready to experience the full and free potential of Pure Tuber VIP APK, a fantastic YouTube Vanced alternative by the people and for the people. This might just be the ultimate solution for all the problems that YouTube users have been complaining about for years on end. Don't miss the chance to enjoy the best that Pure Tuber VIP has to offer, so download the APK today.