TMWhatsApp APK is a modified version of Fouad Mokdad Mods. This means the developer of TMWA took sources from the Fouad Mokdad apps. So, you can expect many features similar to the FMWA but not the same package name. Yet, there are many features that you need to explore, and you can find them all in the below separate section.
There is no denying fact that WhatsApp is a giant instant messaging application for smartphones nowadays, even though it offers fewer features when compared to rivals like Telegram.
Despite being the top one, WhatsApp is unable to meet user demands. This is the major reason why people are likely to opt for third-party clones instead of official ones.
However, the modders are working hard to implement some exclusive features to provide a great experience by considering the demand. Although these were unofficial builds, they provide the same security as the original app.
So, no worries. Right? Moreover, TMWhatsApp APK offers a lot more privacy options, indeed. You will be amazed when you look into the app settings.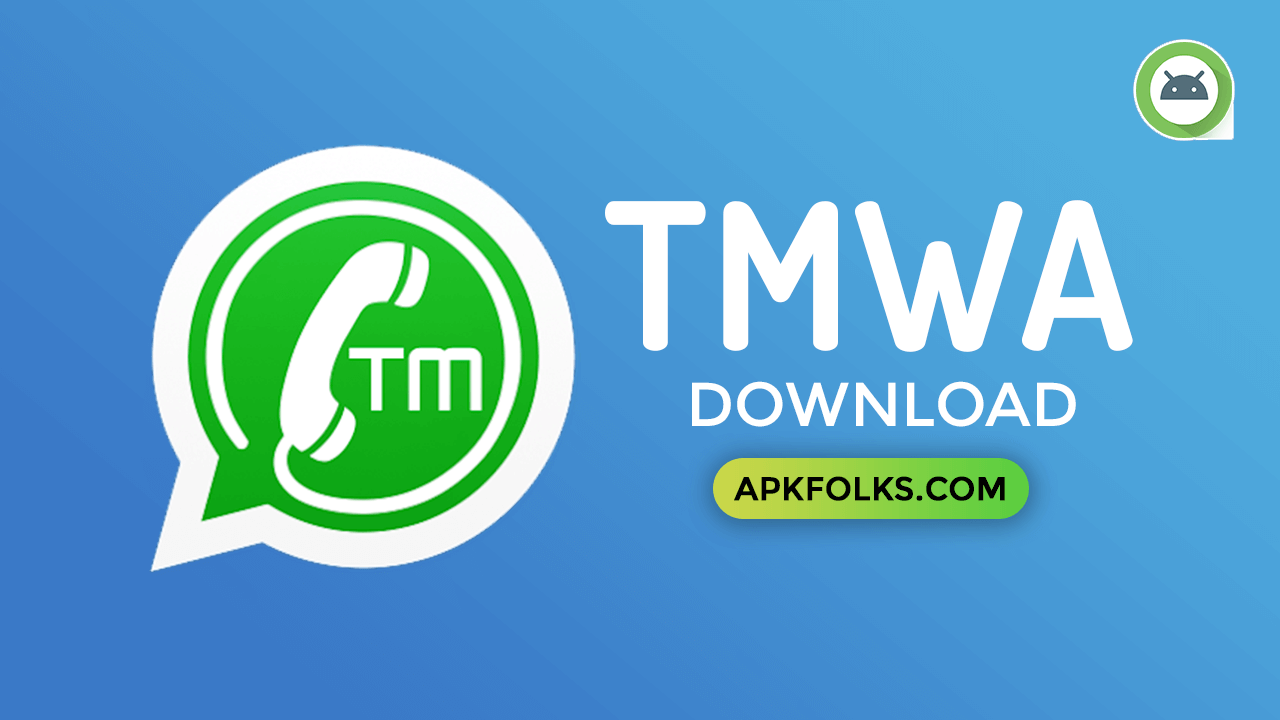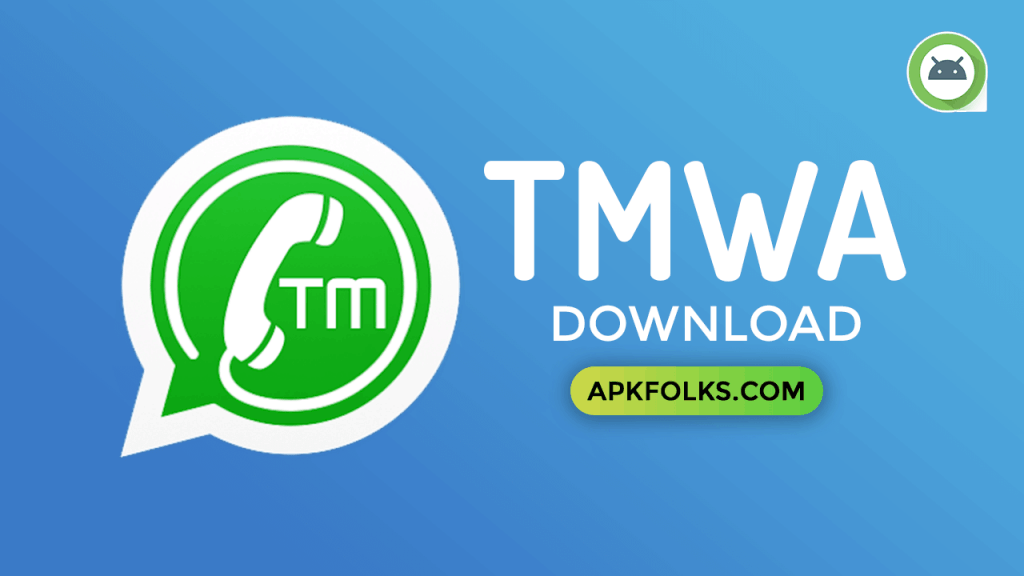 What is TMWhatsApp APK?
TMWhatsApp is a WAMOD which is dedicated to users who loves using the modified app than the official builds. It comes with a unique package name, which will be helpful when you want to run multiple accounts on the same android device.
It offers some unique features along with what you can find in the Fouad Mods editions. Since TMWA is based on the FMWA, the updates come after they are published. Probably you would receive the latest update within a week from the developer through our blog.
If you don't want to wait that much time, then you can download foaud gbwhatsapp, which is also come with a unique package name.
It is re-modded by Titus Mukisa, and he is a software IT consultant from Kampala, Uganda. At present, he is working on this project as well as GBWhatsApp, which is a similar one but can be used for a third WhatsApp account.
Version Info
| | |
| --- | --- |
| Name | TMWhatsApp |
| Version | 8.55E |
| Developer | Titus Mukisa |
| Size | 40 MB |
| Last updated | September 19, 2023 |
Download Official TMWhatsApp APK Latest Version for Android
I want to discuss the one special feature here, which is an inbuilt VPN which can be a life saviour for many people who don't have access to use WhatsApp in their country. When you enable this option in TMWhatsApp, it points you to some officially available country to chat with your friends legally.
Probably that could be one of the reasons why most people adopted TMWA rather than some popular clones. If you are one of them, then you should check out the latest version below.
Google Playstore doesn't let these kinds of apps because of a set of policies. So, You can find the WAMODS from different developers from our category page, and we are one of the official sources for TMWhatsApp APK downloads.
We recommend you join our Telegram channel and push notifications for instant updates from the developer.
Download Official TMWA APK from below.
Features
Inbuilt VPN – It helps you connect with official WhatsApp servers even if you are in a blocked country. A very good useful feature for many.
Animation effects – TMWhatsApp offers some unique animation effects (Bubble, Leaf, Flower, Fire, Ball, Love, Emoji, Water and Diamond), which can be applied to the home screen, Info, Chats Screen, Lock, and in all settings.
Background music – Stream music from the developer's google drive.
Status View Toast – It will notify you via Toast message when someone views your status.
Profile pic toast – Get a toast message when someone on your contact list changes their profile picture.
Themes – Uses the same server as YoThemes by Yousef. So, you can have a chance to apply over 4000+ styles.
Load theme – Load the theme (typically a .xml file) from any other source by giving storage permissions.
Home screen customisation – It includes, Header, Rows, Floating action bar and status.
Instagram Stories style – Stories will be displayed like Instagram Style when you enable this option.
Home screen style – Available styles are YoWA, Telegram, WACA, WANH, NL Mods, and Stock.
Conversation screen – Customisations available in the conversation screen are Bubble and ticks style, Profile Pic, Conversation entry style and action bar.
Change background with image – You can set any picture from your device gallery to the background.
Colours – Change the colours of the header, background, status bar and more.
Font styles – Change font style separately to the TMWhatsApp.
Hide media from the gallery – You won't see any media, including Photos, Videos and GIFs, in the gallery.
Back up – take a complete backup and restore when you update.
Increased Forward limit – Send more than 5 contacts, and this is not recommended at all.
Increased status limit – It is increased to 30 Minutes instead of 30 seconds.
DND – Do not disturb mode disconnect the internet access to the TMWhatsApp.
Chat lock – Set password or pattern or pin for the personal chats.
How to Install TMWhatsApp APK on Android?
There are two cases involved in this procedure; kindly read them both.
Case 1
If you are completely new and want to migrate from official WhatsApp to TMWhatsApp, then follow this case 1 procedure.
Step 1. Open official WhatsApp and Go to the settings.
Step 2. Chats and take manual backup as well as GDrive backup for safety.
Step 3. Now, Install TMWA APK on your Android device by allowing Unknown Sources.
Step 4. Open and allow storage permissions.
Step 5. Open and Agree with the terms and conditions.
Step 6. Enter your mobile number and click on Copy WhatsApp Button.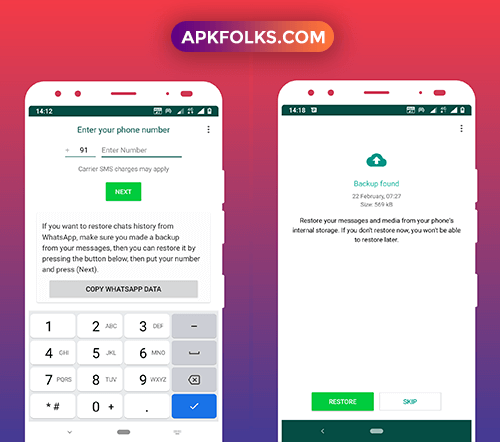 Step 7. Verify your mobile number and restore the chat backup.
Done.
Note: GDrive Backup won't work on Mods. So, you have to take a manual backup when you needed it.
Case 2
Coming to case 2, this procedure is for existing users who want to update the TMWhatsApp. This is a kinda simple process and follows it carefully.
Step 1. Open TM WhatsApp and go to the TM Mods section.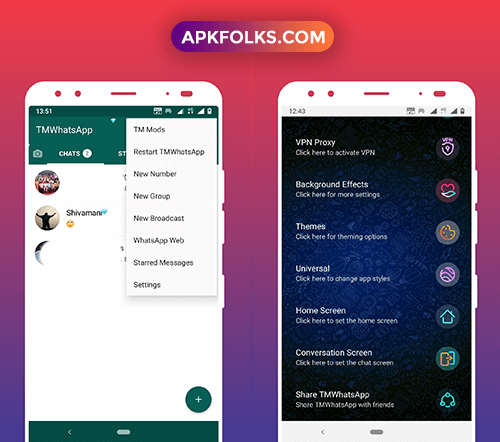 Step 2. There you can see the Universal settings option and tap on it.
Step 3. Tap on the Backup and Restore option.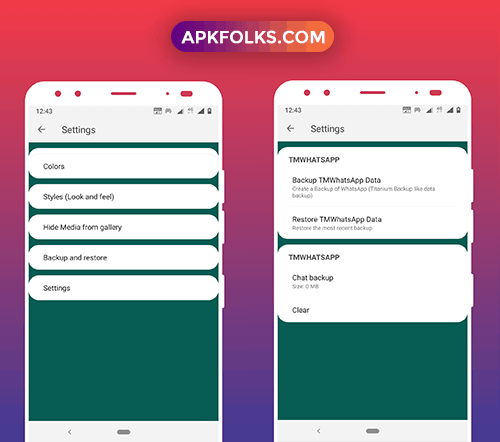 Step 4. Take backup for safety.
Step 5. Now, download the latest version from our download page.
Step 6. Install it on top of the old app.
If it is successful, then no need to do anything. Just use it as usual.
What to do if the installation fails?
At this point, your backup will be in rescue.
Uninstall the old version and Install New Official TMWhatsApp from us.
Open and allow storage permissions.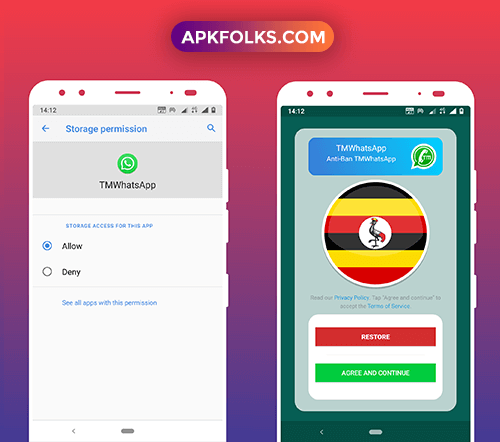 Then, Tap on the Red restore button to get all previous settings and even your account without verification.
Final Words
TMWhatsApp is a decent re-modified version, especially for users who are in unavailable countries. Features-wise, TMWA has all you need, and you don't need to run after some other WAMOD which has less frequent updates.
So, the good one and getting frequent updates from the developer Titus Mukisa. Try it once, and I am sure you will not regret it at all.
I hope you like this android application, and I will meet you at the next one. Peace ✌️