Finally, DeltaLabSite has announced its latest Android application for WAMOD users, which is actually based on YoWa. Quite surprising. Right? It is none other than DELTA YoWhatsApp APK, which has more functionalities than the official version from Yousef Al Basha.
Instagram stories style and unique home screen style are the special additions to this DELTA-YOWA. Those things help users to improve their user experience and get more addicted.
I think Re-Mod editions take over the official versions in the aspects of features list and customization stuff predominantly. But the main drawback is we must have a parent version to be updated as per the public release by WhatsApp Inc.
Otherwise, we should face expiration problems. Indeed, you don't need to bother about this thing until we get the YoWa updates.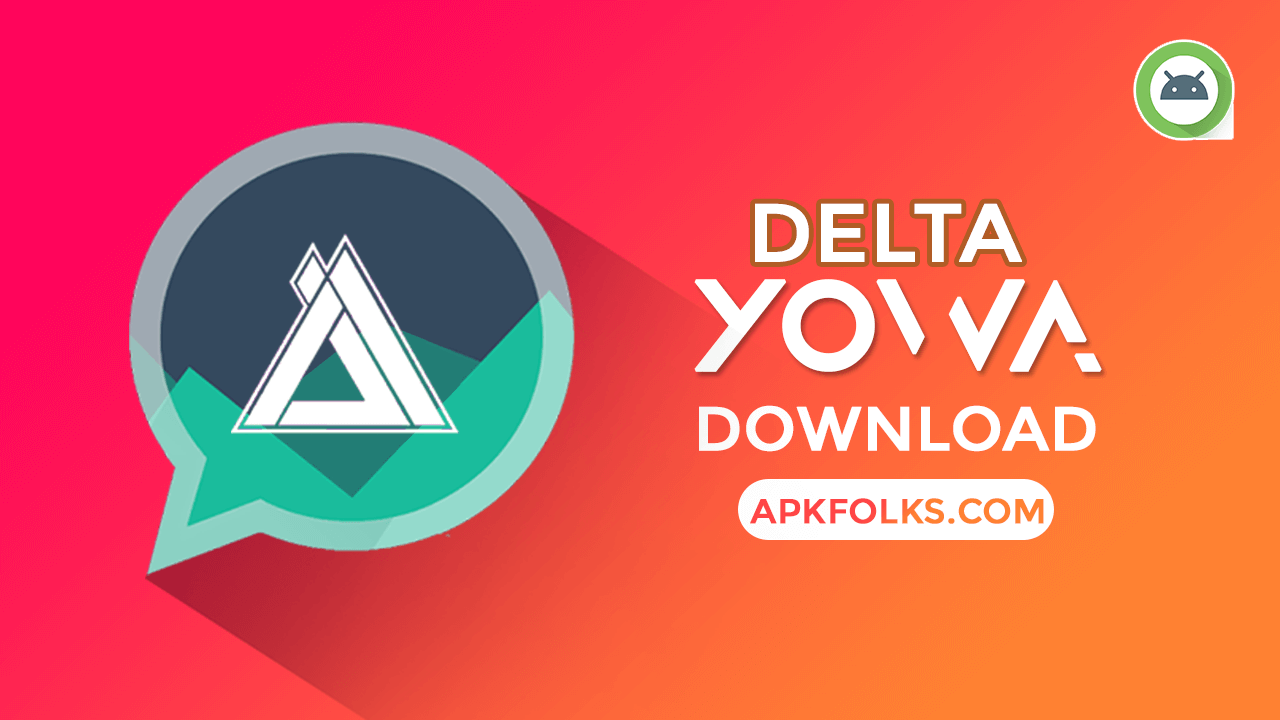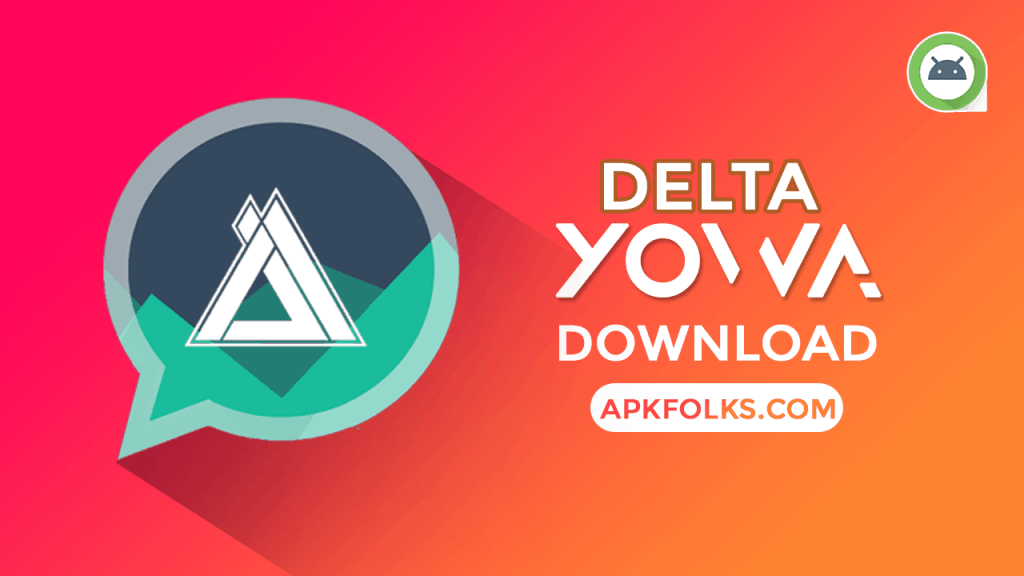 What is DELTA YoWhatsApp APK?
Re-Modified edition from the house of DELTALABS, which can be capable of running two accounts on the same Android device. Even there are two variants such as Emoji and No-Emoji, like the parent one.
One of the best bliss that you should acquire with themes only. When we talk about this kind of mod. Isn't it? DELTA YoWhatsApp APK has themes too which is perfectly adopting the new home screen style, even though these are from Yousef Al Basha.
I am very glad that in this perspective. Unlike his elder brother GBWA-DELTA, this YoWA-DELTA is capable of adding themes to it along with default ones.
Version Info
| | |
| --- | --- |
| Name | YoWA-DELTA |
| Developer | DELTALABS |
| Size | 44 MB |
| Version | 5.0.3F |
| Based on | fouad mods v9.52 |
| Last Updated | May 12, 2023 |
Download DELTA YoWhatsApp APK Latest Version for Android
Ultimately you are at the section which provides you with what you are looking for. Before going to download DELTA YoWhatsApp APK, you must know how many packages it has and what these are for.
Here this edition comes with two packages.
(UNCLONE) Com.WA – Replaces the Original WhatsApp. So, you need to uninstall it first.
(CLONE) Com.YoWA – You can use it for the second account on the same device.
Features
I have managed to explain every feature that comes with this android application. Take a quick look.
Application Theme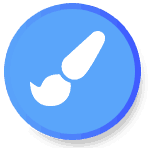 Only four styles are available, but these are way different from the normal ones. They are exclusively made for DELTA YoWhatsApp by its developers. Read them below.
Light
Dark
Transparent
Custom Color (Select from the palette)
Remaining Mods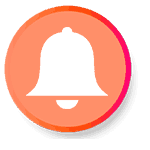 It includes the features from both teams.
Select the wallpaper for the home screen background.
Font Styles – Choose from various styles. (30+)
App Language – Arabic, English, Espanol, Italian, Portuguese (Brazilian), Hindi, German, Turkish, Indonesian, Marathi, Bahasa Malaysia, Azerbaijani and Russian.
Send Image up to 18 MB
Share more than 10 images in a single tap.
Send up to 700 MB video file.
Set 5 Minutes Status – Only mod users can see this.
Enable/Disable Proximity Sensor
Enable/Disable output switching while playing audio.
Home Screen Configurations.
Chats Screen Configurations.
Enable Lock for the Delta YoWhatsApp.
Backup and Restore while updating to a new version.
Backup and restore themes.
Who can Call me?
YoThemes – All Compatible (Tested by me)
Hide Media From Gallery.
DND – Do Not Disturb (Top of the Home UI)
All privacy Options added, including Anti Delete Messages and Anti Delete Statuses/Stories.
Auto Reply – Taken from the GBWhatsApp by Atnfashoak
Message Scheduler – Schedule messages for contacts.
Auto text, Fancy Text and Fany Emoticons.
If I forgot anything to mention here, then please let me know via comments.
How to Install DELTA-YOWA APK on your Android?
Do you concern about your previous chat data?
We have got you covered😎. Just follow our procedure.
All you just do is; Take a backup from the Previous application either it is Official WhatsApp or YoWhatsApp.
Now, uninstall it.
Step 1. Go to the download folder and tap on the DELTA YoWhatsApp APK.
Step 2. Install it on your android device.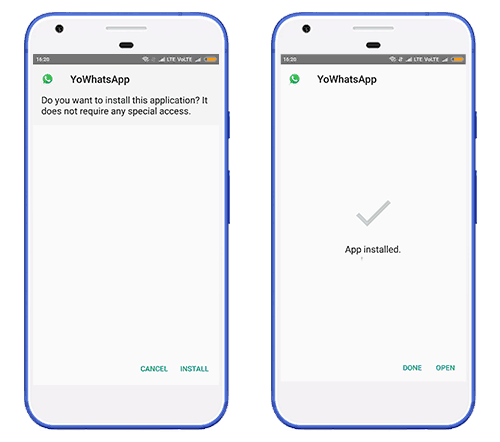 Step 3. Open it and grant storage permission (Android Settings >> Apps >> Permissions >> Stotage)
If you are migrating from Official WhatsApp, then click on the "Agree and Continue" Button. Now Follow Step 5.
Step 4. Now, click on YoWA Folder to restore all chats and data.
Step 5. Now, Tap on "Copy WhatsApp Button" and Enter your phone number.
Step 6. Verify it, and then the Restore page will appear.
Final Words
Finest android app that would enhance your chat conversation. Moreover, you can easily switch between the Delta YoWhatsApp and the traditional YoWA as you wish. Thanks to the Backup and Restore Thing.
I hope you will love this latest WhatsApp MOD for Android devices. If you want to donate to the developer who was behind this awesome application, then see his PayPal Page.
Share with your friends🥰