GBWhatsApp DELTA is the modified version of the GBWA, and even It comes with WAMOD style. So that you can able to get all the features from the WAMOD APK, including GBWhatsApp features.
If you are a fan of WAMOD, then this is the best alternative for you since it was not updated for a while. Briannvalente was not focused on this project because he had several new projects to do.
It's a bit sad news for many MOD lovers. Now, no need to worry at all. With this GBWhatsapp Delta APK, you will get many UI Changes that are not obtained from any mod.
Once you are a GBWA DELTA user, then you are always will be a DELTA user. I am 100% sure about that.
By the way, a download link will be given below. Keep scrolling.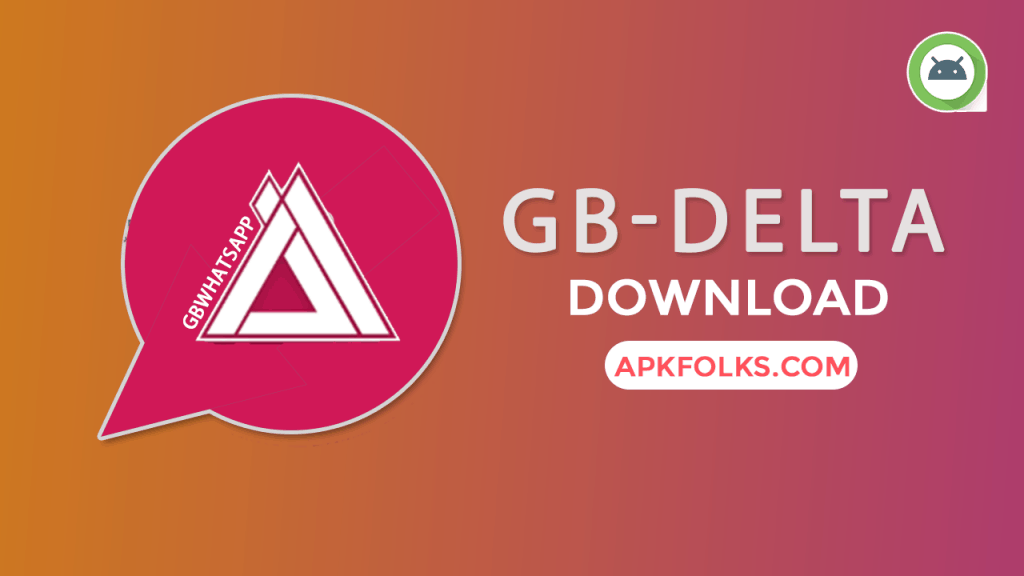 What is GBWhatsApp DELTA APK?
DELTALABS STUDIO modifies GB-DELTA on the basis of some sources. The team is currently developing many android applications which are quite popular nowadays in playstore. Even you can see their work (Other Projects) in Playstore.
Now, they have done work that is entirely different from what they were doing before. It is none other than modding apps and which are not allowed to publish on playstore.
So, they wanted to publish this GB-DELTA APK through our site officially. That is why we have listed GBWhatsApp DELTA on our APKFolks. Once try this app, if you prefer a superior UI than usual.
Version Info
| | |
| --- | --- |
| Name | GBWhatsApp DELTA |
| Version | 5.2.3F |
| Developer | DELTALABS STUDIO |
| Size | 60 MB |
| Last Updated | November 20, 2023 |
Download GB-DELTA APK Latest Version for Android
GBWhatsApp DELTA is an iOS Styled WhatsApp for Android devices that is available to download below. And the features are almost similar to the legend GBWA from Atnfas Hoaks, aka Omar (GBMODS).
But, You would not get that many features in this GBWA Delta when compared to the official one. So for minimal users, it is enough, in my opinion.
Download here
Does anyone here want to read the features?
Features
Here below, you will find some of the crucial features that everyone loves. We almost covered the list. Take a look.🧐
Stickers – Use Any Stickers App to add stickers to DELTA GB
No More Forward Tag – If you forward the message from any of your friends or contact, then there is no visible forward tag above the message.
Blocking calls – This option allows you to block calls with or without showing ringing to the opposite person.
Swipe to reply
Group calls are enabled in the latest version.
Increased forward limit for Indian users. So, you can spam as much as you want.
Languages supported – Hindi, English, Indonesian, Spanish, Portuguese and Italian.
Lock – Enable it with the password
Clean All WhatsApp files from the device.
Choose the Launcher icon from different styled 35 icons.
Backup Data
Video Player – Use any third-party video player. Even you can download Mx Player Pro from here.
50MB is the Video Limit
100MB is the Audio Limit
Send the original image without compressing.
Set 7 Minutes video for Status – Only GB App users can see the full-length video.
Fonts – Change the Font of the GB DELTA Application (30 Fonts are available as of now)
Auto Reply
Message Scheduler
DND (Do not disturb) Mode
Privacy settings – All
Anti revoke Option
Themes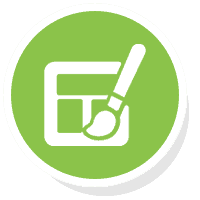 Under the themes section, there are 4 themes available currently Light Theme, Dark theme, Transparent theme and Custom Color theme.
The Transparent look is the special one here, in my case. I think the creators inspired this concept from WhatsApp Transparent Prime by SAM. The best part is; you can toggle it when you want to go back to Traditional White Look.
Cool Right?
And the custom colour is another good concept for those who want to change the look of WA frequently.
Shortcuts
Long tap on the 'camera icon' to set the status.
Long tap on the 'Attachment icon' to open BOM chat.
Long tap on the 'Chats icon' from the bottom of the home to open the normal view.
How to Install GBWhatsApp DELTA APK?
I think restoring a backup from official WA is possible here because it will restore your old chats if you have a backup.
Note: Better to take a Backup in the internal storage before installing this version.
Step 1. Uninstall the Official WhatsApp
Step 2. Download GBWhatsApp DELTA APK from our Page
Step 3. Tap on it and Install it on your android device.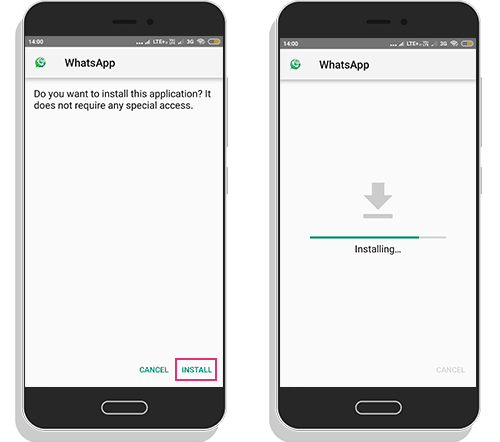 Step 4. Open the app and sign in with your mobile number. That's It.
Now, Set your preferences as per your need.
F.A.Q
Q1. Do we collect data from you?
No, we don't collect any type of data from our app users.
Q2. Is GB WhatsApp Delta legal to use?
It's not legal to use as per the official team. But this is ban-proof, and we will update the app regularly.
Q3. What if your account is banned?
We don't take full responsibility for your account. We just only do some modifications in terms of appearance and features.