All you know is that the latest version of GBWhatsApp (com.wa & com.gbwa) Supports Personal Stickers. It's big news for every hardcore fan of GBWA APK. Right? But there is a small thing needed to be discussed here 🤔. That is the Sticker provider Android app.
Official WhatsApp has thousands of Applications available in the playstore, but there is no such number here for GBWhatsApp. Only there are 2 or more (a few) working apps available for our GBWA. Isn't it?
Today we are here with the mod application named Personal Sticker for GBWhatsApp Plus. It is the modded version of Personal stickers for WhatsApp.
Indeed it is made for official was, and that too is available in the playstore. If you are one of those who desperately needed this one to GBWA, then you are at the best place (the only available place).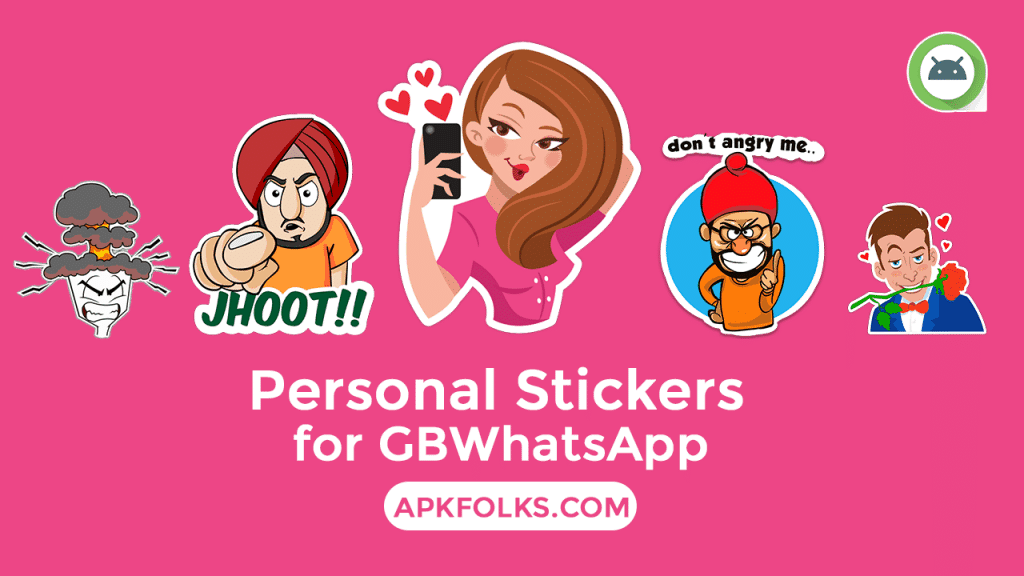 Download Personal Stickers for GBWhatsApp
It is made by StickersMix and published on a social site. From this, you can able to send personalised stickers, and even you can send your images as a sticker.
We have given Hike Sticker pack of 14,208 from 540 categories provided by Nandan Yadav. You can add all of those into your app by providing Storage permission to it.
Requirements
How to add these stickers to your GBWhatsApp?
Once you have downloaded the complete package from our site, then head over to the below procedure.
Step 1. It's a Zip file. So, in order to get those, you need to Unzip it 🤭.
Step 2. Click on the file and Extract it.
Use ES File Explorer (Recommended)
Step 3. Open Personal Sticker for GBWhatsApp from your apps drawer.
You will see the whole list of Stickers with the folder name.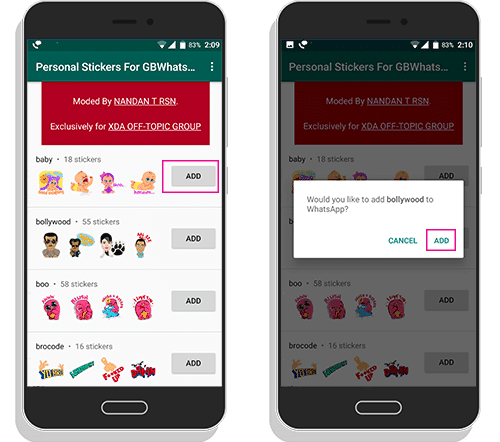 Step 4. Tap on the 'Add button' to inject stickers on your GBWA.
Final Words
Now, every GBWA user can able to express themselves in a better way while chatting. I hope this tutorial improves your conversation by sending the most friendly hike personal stickers.
Is anything yet to be discussed? Comment down below.