I have Used Many SMS bombers, but RJ SMS Bomber APK is very special to me. This is one of the best and Fastest Bomber ever. If you want to crash someone's inbox by sending Unlimited SMS, then this is the correct one to do the job for you. There are no limitations for sending the SMS to a particular phone number. When we compared this bomber to the Bombitup apk, you can see a big difference in sending messages.
Bombitup can only help you to send 150 messages per day, but this RJ Bomber doesn't have the limits like that. Even it has the same features that the Bombitup apk presently has, like Protect list, Updates through the app, and the Status of the servers. Most importantly, Call Bomber is also a part of RJ Bomber apk that lets you send unlimited Calls to the phone number of Indian residents only. International Bomber is not included in this app as of now. In future, there is a chance of International Bomber too.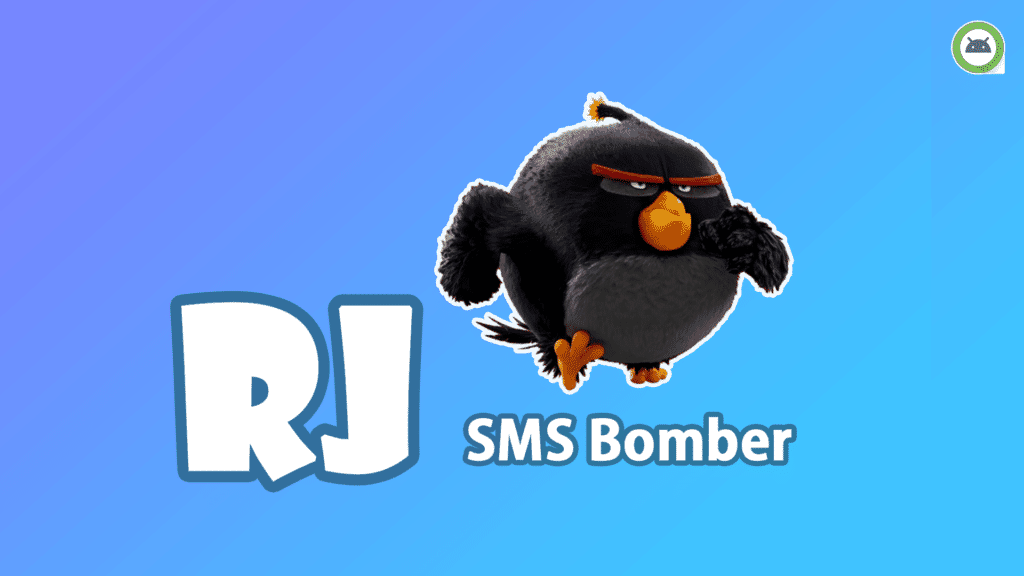 Completely free and safe to use if your intention is good. Otherwise, you might face legal action when you use this RJ Bomber apk to obtain revenge. In that case, the developer will not be responsible anymore, and your IP address will be stored for security purposes. Use it for Fun purposes and enjoy bombing friends or colleagues' phone numbers. This may not put you in trouble anymore.
Download RJ Bomber apk Latest Version for Android
This app is currently available for Android devices. Soon it will be available on other Platforms like IOS and Windows. You have to visit this page for Latest Updates, or you can also get the latest update from the app itself. You will get notified when it gets updated. Download the app RJ SMS Bomber apk from below download link.
We have updated the version which has been developed by SKTech Hub.
You May Like: GB Instagram Apk Download Latest Version (GBinsta)
Features of RJ SMS Bomber Apk
SMS Bomber
Call Bomber
Protect List
Custom Message
How to Install RJ SMS Bomber Apk on Android Device
Step 1: First, Download the latest RJ SMS Bomber apk from the above download link and remember the directory.
Step 2: Tap on the Apk file from the Directory you have stored. Now, tap on the settings and enable the Allow from this Source if you have not enabled the Allow from this source yet.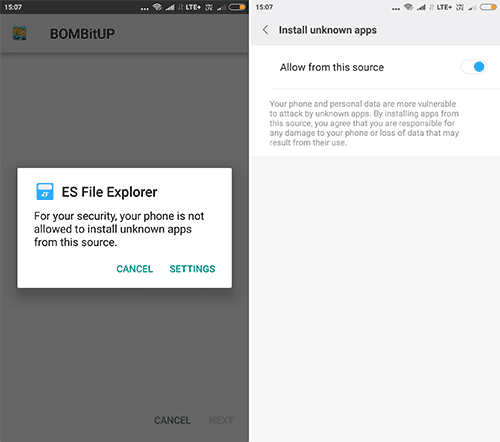 Step 3: Install the app and open it.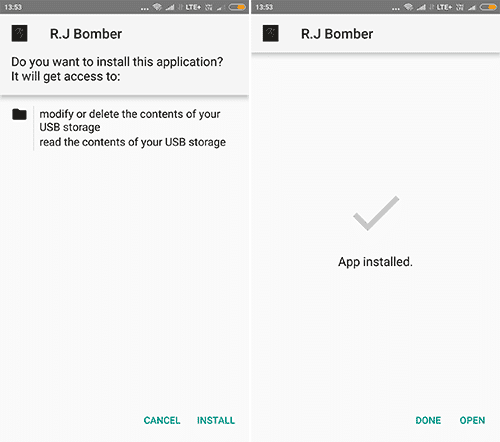 Step 4: Now, you will see the server details whether it is down or not. If those are up, then you can see the Live Message.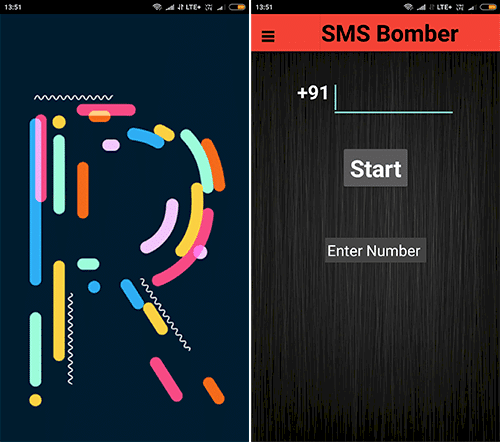 Step 5: Drag the menu from the left side and select the SMS Bomber option to bomb the number that you want. Enter the phone number and click on Start Button. It will send an Sms until you click on the stop button.
Final Words:
No other tool lets you send unlimited SMS for Indian numbers. The only app called RJ Bomber APK will do that for you. I hope you love this article. If you do, then share this post with your friends and family
You May Like: MX Player Pro Apk Download Latest Version (100% Working)