FMWhatsApp APK is one of the best mods for WhatsApp developed by the FouadMods Team.
Basically, the FouadMods team develops this app with the help of YoWhatsapp. Mostly all features are the same as the YoWhatsapp but the thing is; there are some features that are exclusively available in this App too.
That's is why people are choosing the FMWA app over tons of other modified apps.
Still, folks who are desperately looking for the download link of the Official FMWhatsApp APK. This is the right page to fulfil your requirements.
One of the insane things is; FouadMods team also develops Fouad GBWhatsapp by taking sources from the official GBWA. It is completely based on GbWa but comes with some modifications.
FMWhatsApp APK comes with two variants one is an Emoji changer, and another one doesn't have the option to change emojis. Only default emojis are available on that.
No emoji version is suitable for those who don't bother about emoji things, and it is a lite version of FMWA APK.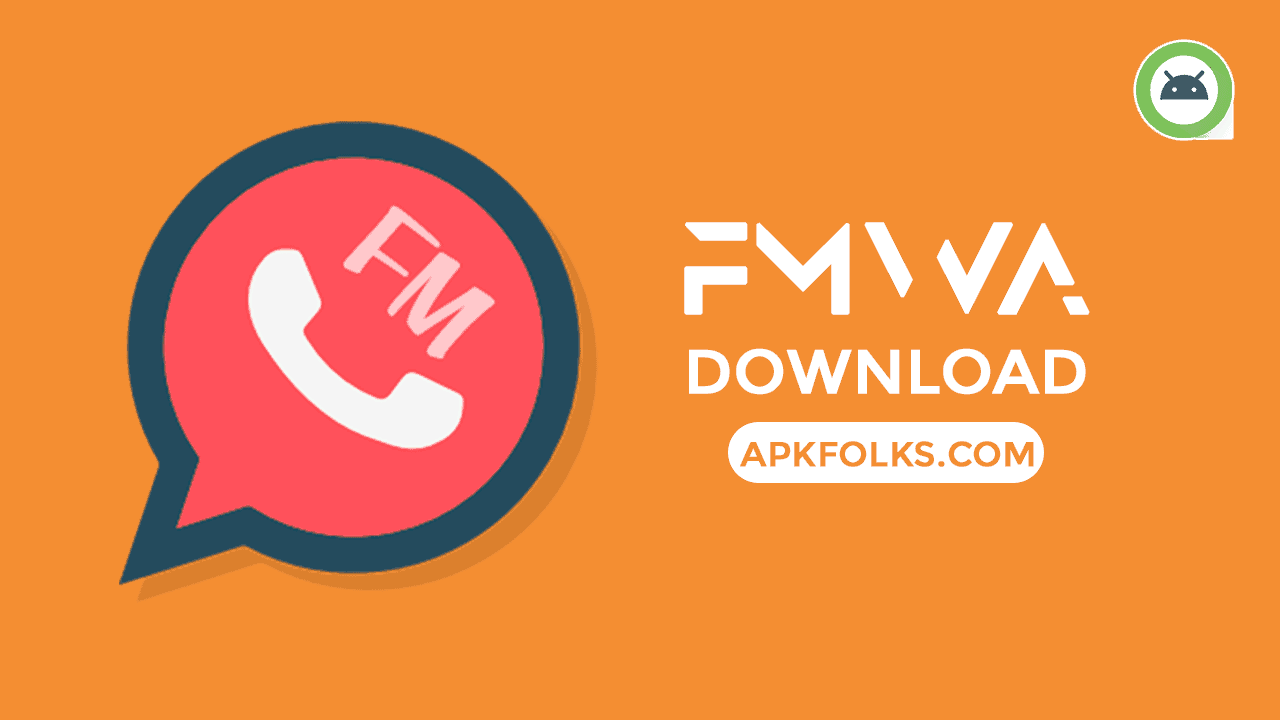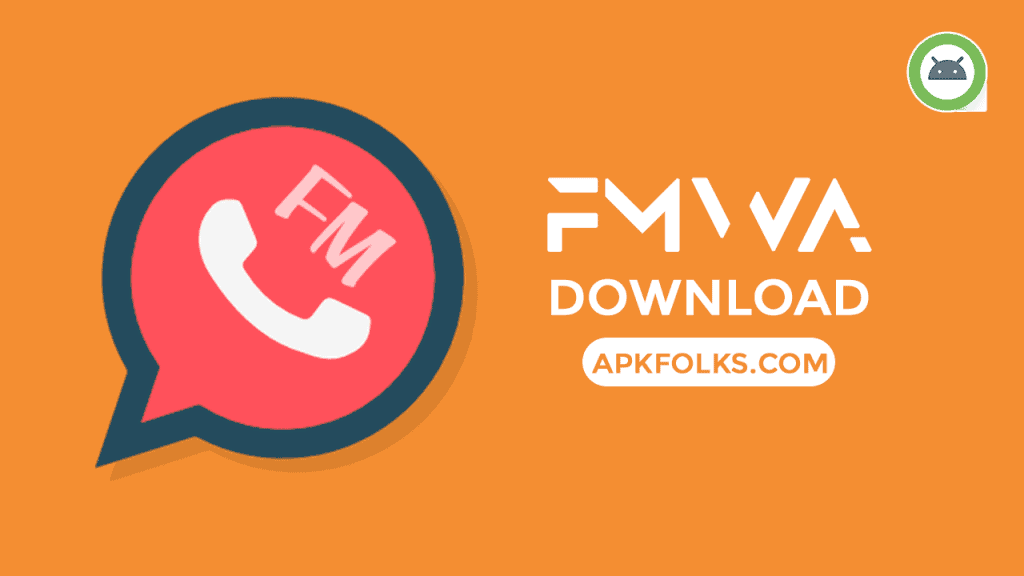 What is FMWhatsApp APK?
It is basically a WhatsApp mod that allows you to do more things than a Playstore APP. Everybody knows this thing. Actually, I am considering people who searched and comes to this page for downloading FMWhatsapp APK.
It can be used as a Secondary account along with the Fouad Whatsapp because it comes with the package name (com.fmwhatsapp). So, it is easy for those who need the same features app in both accounts.
Even it overcomes the drawback of the Fouad Whatsapp, that is; it can support almost all Android devices. In the Fouad WA case, it does not support Samsung S5-6-7, Note4-5-7.
So, users of that Samsung series are likely to stick with this FMWhatsApp. Thanks to the developer for giving us an amazing android app.
Fouad Mokdad develops this FMWhatsapp by taking sources from the YoWA and Founded the Fouad Mods. Now, it is time to donate some bucks to the developer if you really love his app.
Version Info
| | |
| --- | --- |
| Name | FM WhatsApp |
| Version | 9.81 |
| Developer | Fouad Mokdad |
| Base | 2.23.1.76 |
| Android | 5.0+ |
| Size | 40 MB |
| Last Updated | September 11, 2023 |
Download FMWhatsApp APK Latest Version (Anti-Ban)
Definitely, you would choose this Awesome app, because of the latest version of FMWhatsApp APK features are quite impressive, and the best thing is; getting updates according to the latest official WA.
Below is the latest download link of FMWhatsapp Officially by Fouad Mokdad. Choose Emoji variant or Without Emoji variant as per your need.
Before downloading, please read the features of this app.
FMWhatsApp APK is only available for the Android platform and there is no news regarding other platforms like IOS. So, be with us. We will surely let you know regarding the iOS APP if any.
Or You can always find the latest version on our page. Now, Your choice to Choose which one is simple for you.
Screenshots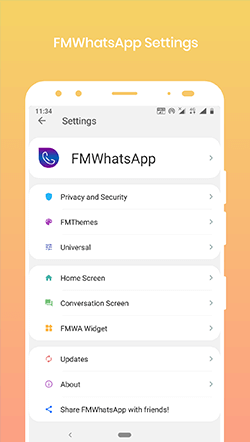 Do you Want to know what the benefits you are getting from this app are?
Continue reading…
Features
Below we have given some important features that you will help you to use WhatsApp like a Pro.
Of course, many people might know these features before, if they are migrating from YoWhatsapp. Simply you can assume that this is Duplicate of YoWa APK with some additional tweaks.
Updates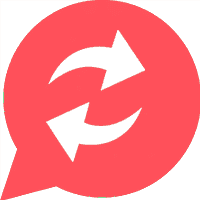 One of the crucial thing in many aspects is updating. Isn't it? Yes, updates are mandatory in the perspectives of Security and news features according to the user's demand.
Fouad Mokdad is doing an amazing job in this thing. He updates the FM Whatsapp according to the Official Version. That gives us some different feeling I mean using the latest version is a somewhat different experience than older.
However, you can easily find the new update by going through the settings.
Menu >> Fouad Settings >> Updates >> Web Download
YoThemes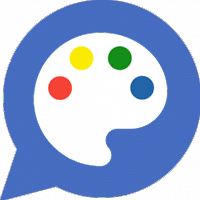 YoThemes is one of the major features that everyone should love. Unlike Gbwhatsapp, it didn't need a separate app for themes. That means you are not needed to download another app forcefully.
YoWa developer included this feature inside the app. So, it is the way easy to access all the themes available for this app in one go. Easy-peasy right?
Many developers are working on making new themes. So, no need to bother with getting a new look every time. Meanwhile, you can sideload the themes from other sources.
Menu >> Fouad Settings >> YoThemes >> Download
Privacy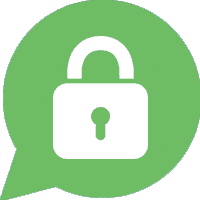 Privacy plays a major role in many android apps. You will get a basic privacy option when you download Official one, but here you can get Advanced Privacy options which are currently being loved by users.
There are some exclusive Privacy options included in this FMWhatsapp. So, you can read all the features from below.
Freeze Last Seen – this can help you to use WhatsApp anonymously because everyone sees your last seen not the present one.
Anti Delete Messages – The sender can not delete the messages
Hide View Status – FMWhatsapp hides your view of others status.
Who can call me? – Yes, you heard it right. this could help you to choose the categories like

Everyone
My Contacts
My Contacts except for Person (can select many contacts which you want to receive calls from them)
Select contacts
Nobody – Personally liked this one
Here are Some Basic Privacy Options that most of the Whatsapp Mods are providing currently.
Show Blue Ticks after your reply.
Hide Blue Ticks
Hide Second Tick
Hide Blue Microphone
Hide Typing…
Hide Recording
Above options can be set to the separate categories like Contacts, Groups and Broadcasts.
Menu >> Fouad Settings >> Privacy >> Choose
Emoji Variant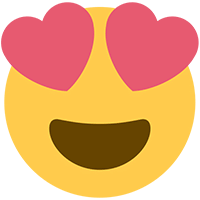 Companies like Facebook, Whatsapp, Twitter, Apple and Google are providing different emoji variants. People may stick to one of them according to their taste. Here, FMWhatsApp APK comes with the Emoji selector.
So, you can be easily able to select the option which do you prefer most.
Stock
Facebook
Emoji one v3
Android O
Old Stock Emoji Design
Menu >> Fouad Settings >> Universal >> Mods >> Emoji Variant
Customisation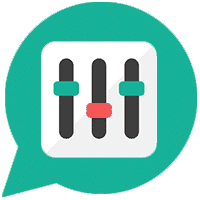 As with the other apps, FMWhatsapp is also providing Customisation for the chat screens, backgrounds and many more. Below list help you to know what you are getting from this app.
Colour
You can change the colour of
Background
Status bar
Navigation Bar
Universal Action Bar text
Universal Color
Styles
Under the styles, you would find some interesting things
Font Style
dark UI
Change Notification Icon
The list goes on…
Other Mods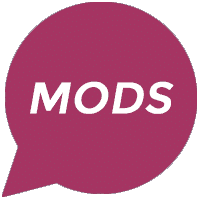 Here I would like to discuss some crucial Features which are available with the FMWhatsapp. Embrace yourself to read the remaining things.
Send Images in Full Resolution – Yes, you can send up to 18 MB of images without losing the Quality.
Disable Image Share limit – Send Images as you can irrespective with the count.
Video Size Limit – Send videos up to 700 MB
Hide Media from Gallary – FMWhatsapp helps you to store private images or videos.
Password – Set lock with Pattern?PIN/Fingerprint. Even, you can add Recovery Question to it. Isn't cool?
Airplane Mode (DND Mode) – Do Not Disturb mode allows us to get some peace. Once you allow this, you won't get any new messages from your contacts.
Setting UI – Major design changes happened in the Settings user interface. It looks great now.
Instagram Stories UI – It is well popular with the DeltaLabs apps and now, Fouad Mokdad included in his Fouad Mods apps.
Forward limit – Increased forward limit to 250. So, you can send forward messages to 250 times instead of 5. (Universal >> Setting >> Forward limit)
Story/status time – Now, you can set 5 minutes video to story/status.
Delete message – Increased delete message time 100 days.
Again, List Goes on…
Have you done with the Download?
If yes, then proceed to How To Install on android.
How to Install FMWhatsApp APK on Android? – Step by Step Guide
If you are new to this app and Want to restore previous chat history, then follow this backup Guide
Did you do a complete backup from Above Guide?
Now, You are ready to follow the below procedure.
Step 1. Tap on the FMWhatsapp APK which you have downloaded from this section.
Step 2. While installing the APK, you may get a popup which is asking you to enable Unknown Sources (Up to Android 7.1) or Allow this source (Android 8.0 onwards)
Allow it.
Step 3. Now Tap on Install and then Installation will be successful.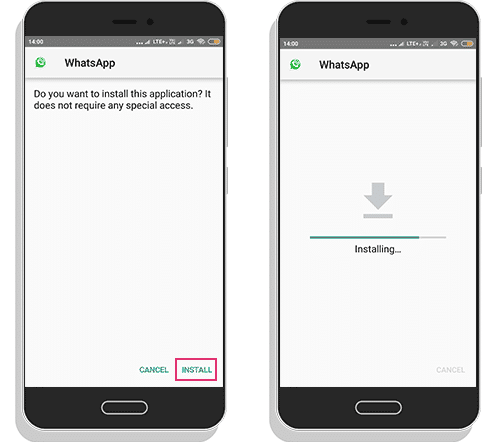 Step 4. Open the FmWhatsApp and Login with your Phone Number.
Copy Whatsapp data for Migrating users.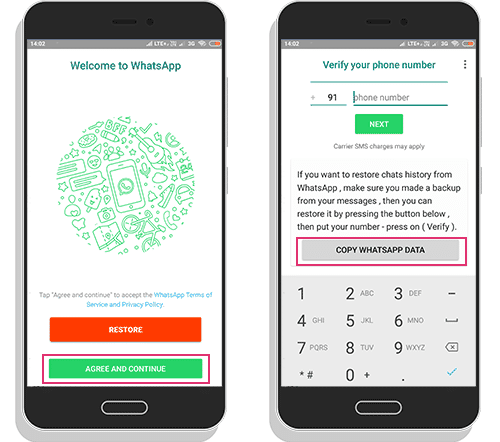 Step 5. Open Menu and read over to Fouad Mods. Choose the Mods and themes.
#Do whatever you want.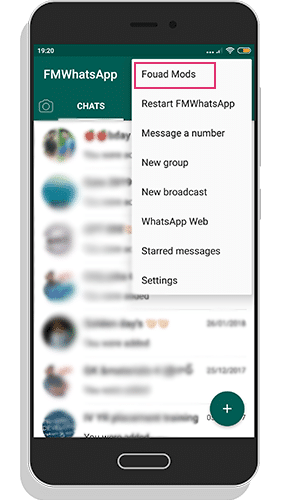 Download FMStickers for FMWhatsApp
Stickers are the best way to express our exact mood at the moment while words are not so expressive. No playstore sticker app work for our FMWhatsApp now since it has different package name com.fmwa. So, below we have given two apps developed by StickersMix for the especially WAMODs.
FMStickers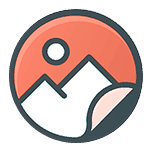 It is just a stickers android application as normally we found on the google playstore which has a certain collection of prebuilt stickers. But specially designed for the FMWA package name to offer 2500+ various stickers. Just tap on + (Add) icon. Boom!!
Size | 58 MB
FMStickers Maker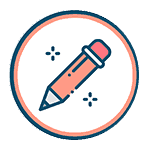 With this FMSticker Maker app, you can make beautiful stickers with your images. And there is an option to remove the background of the image to look cool. The only one to add stickers from Hike, Telegram, Line etc. into FMWA.
Size | 5 MB
Over to You
One of the Official Way to download FMWhatsApp APK on your android device. Now, a turn is yours to choose this mod or not. I recommend you to download this FMWA APK or Official GB WhatsApp by GBMODS or YoWhatsapp.
If you are an old user of this FMWhatsApp APK, then I don't need to recommend you. You always keep this as your primary Messenger.
Did you like this article?
If yes, share this article and help your friends to know about this fantastic android app.