AeroInsta is available in different color combinations. So, you should download APK based on the colours that you like most.
Now, Aero Insta has two package names which are com.insta and com.instaero. Please read the details below.
Com.Insta (UNCLONE) – For this package, you have to uninstall official Instagram.
Com.instaero (CLONE) – You can install this package even if you have an official Instagram. Can be used for a second account.
Dark White
Dark with Gold Theme
Dark with Red Theme
Extra Dark White
Dark with Blue Theme
Coral Pink – White
Dark with Green Theme
Light Tone – White
Light Purple – White
[Customizable] White-Dark Theme
This version allows you to customize the parts of the app. With this beta, you can change the colours of the conversation screen, main/chat screen, comment screen, home screen, notification screen, and profile screen.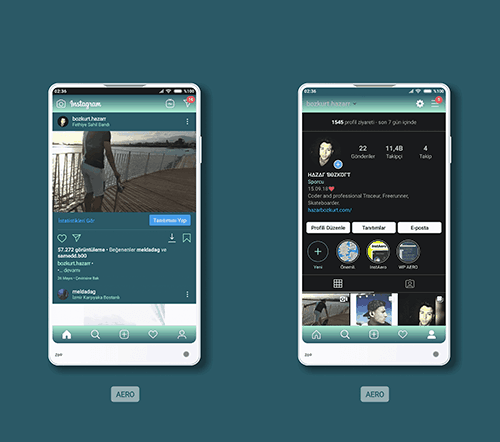 [Customizable] White Theme