PGT+ (Pro Graphics Toolkit) also known as PUB Gfx+ tool to increase the performance of PUBG Mobile game with some tweaks.
As time draws nearer and nearer to what many people would term as the future, a development that has been universally accepted by many different kinds of people, boys and girls, to the older youth and even the ageing part of the community is the development of Mobile Games. Android users are spoilt for choice as many of these applications, paid or free are available in the google play store for them to download. Therefore, a threshold determined by a number of downloads and user reviews takes the wheel in influencing and advertising those apps to potential new users.
In recent times, a game in particular called PLAYERUNKNOWN'S BATTLEGROUNDS popularly known as PUBG has hit the charts in terms of top-grossing and most downloaded mobile games doing justice to this threshold. PUBG is a game that basically has users fight for survival. A number of different users from different parts of the world are dropped in an island and ultimately the best user or player, in this case, is the one that is the last one standing.
What could be more thrilling than the feeling of being the best? Only one thing. The best game settings optimization application for PUBG Mobile called PGT that's Pro Graphics Toolkit in full to bring the perfect gaming experience to any user on any android device.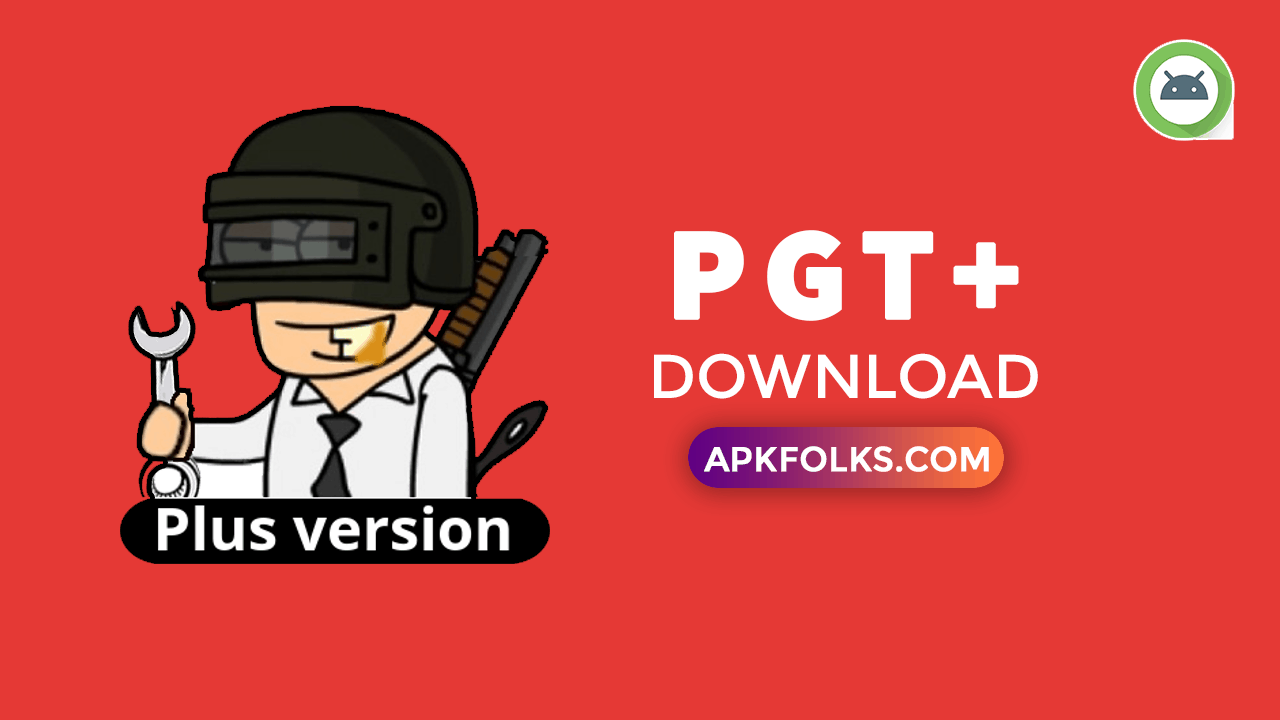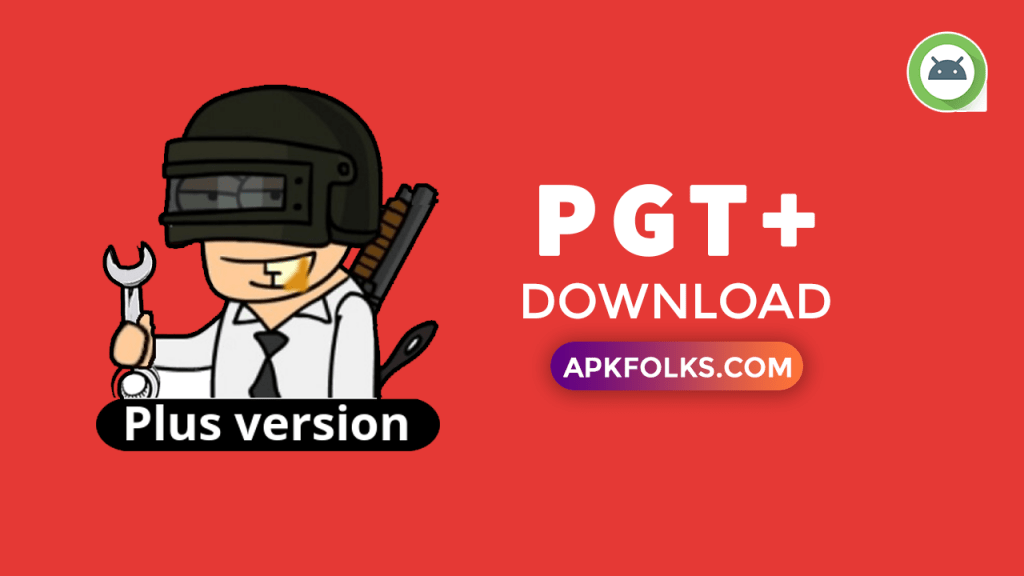 What is PGT (Pro Graphics Toolkit)?
PUBG being a universal mobile game that can be downloaded on any android device, it faces a huge issue of in-game satisfaction as low-end Android devices may not have the specifications to support the running of the game in its highest customization.
The game released a LITE version to help curb this issue but even this version still seems to be a problem to low-end android device users as issues of distribution of this version may be limited to countries it is made available for use for and even if it is indeed available, due to different servers of the different versions LITE users only connect with LITE users and not the official PUBG MOBILE application users which limits the full enjoyment of the users with low-end devices.
If you are a gamer with a low-end android device that wants to enjoy the latest version of the Official PUBG MOBILE game with anti-ban features, the key to achieving this without limiting yourself to the LITE version is Pro Graphics Toolkit APK download which is also known as PGT.
Pro Graphics Toolkit (PGT) provides a range of custom settings that enables gamers to design PUBG into customization that helps make their gaming experience even smoother and more enjoyable as things such as anti-ban, unlocking FPS, shading, resolution increase or decrease, and optimization of settings for the gamer's device. This PGT app is a paid application that is found on the Google Play store for android users.
Version Info
| | |
| --- | --- |
| Name | PGT+ |
| Version | 0.22.5 (221) |
| Developer | Trilokia Inc |
| Size | 2 MB |
| Last updated | November 28, 2022 |
Similar Tool: Lulubox APK to Unlock Skins on Android Games
Download PGT+ APK Latest Version for Android
Just as it has been mentioned above, the Pro Graphics Toolkit is a paid application that Android users can download on the Google Play Store at a price set by game developers and Google's terms that may vary with time. However, an APK version from a third-party website that is safe makes it available to download and install for free.
If you are interested in downloading this lightweight application for free, the safe download and installation can be done from the link below.
Features
---
Resolution
Different phones have different phone screen sizes and therefore this feature helps a gamer reduce the screen resolution of the game for it to run smoothly, of course, reducing and eliminating lags that may be caused by incompatible resolution settings of the original game. This, however, comes with the price of reduction of in-game image quality, which is often a lesser problem for the users.
Best Setting for Users Device
This is a feature that helps the gamer optimize the graphic settings suitable for your device to get the best gaming experience ever. These settings come in smooth, HDR, HD among others. An advantage to this is that if the gamer can't find a setting designed for their device, there are settings designed for an OS that have similar features to the user's device and without being an expert the user is able to import the settings and apply them for the desired gaming experience.
Frame per Second (FPS)
The frame rate that is expressed in frames per second is the rate at which frames of the game appear in a consecutive manner. This PGT application unlocks FPS into four categories that are the default level, High level, Ultra level, and Extreme level allowing the player to play at the highest or desired Frame per second commonly known as FPS.
Multisample Anti-aliasing ( MSAA)
This feature is a spatial anti-aliasing technique used it to improve image quality when it comes to graphics. This feature makes the gaming experience to be better as enabling or disabling it according to the gamers preference makes the game's image better and therefore things like making distant objects clearer can be achieved. This lessens the limits and expands the horizon of the in-game experience.
Zero Lag Mode
This feature helps kill and reduce lagging of the game for low-end device users. Therefore, the gamers can experience a smooth and uninterrupted experience just like those that have devices that fully support the optimum functioning of the game.
Battery Efficient
this feature serves to help the user enjoy the game even when they may have low phone battery percentages according to the devices they are using which indeed is a plus for the gamer that wants to kill boredom and still not misuse their phone's battery.
Similar Tool: Antena View APK to Hack Garena Free Fire
How to Install Pro Graphics Toolkit APK on Android?
Step 1. Once you download PGT+ APK from our page, open any file manager application.
Step 2. Navigate to the APK and tap on it.
Step 3. If you are new to this installation, then you would face security popup which says allow this source.
Go to settings and allow this source option.
Step 4. Return to the same location and Tap on the PUB Gfx+ APK file again.
Step 5. Install Pro Graphics Toolkit apk on your android.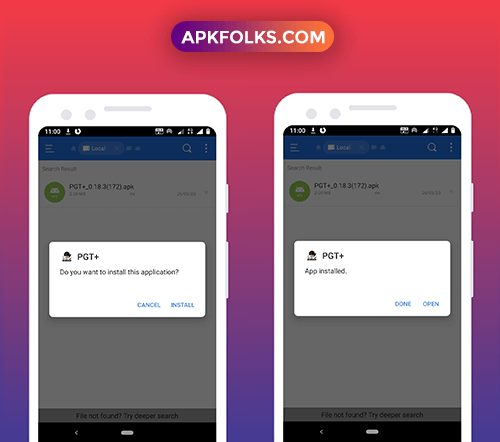 Step 6. Open it and allow storage permission.
Step 7. Open Best settings for your device and search for the device model.
Step 8. Import the setting for optimal performance.
or you can customise on your own.
Final Words
The PUBG Mobile application is a gaming experience that no gamer would want to miss and new users download, and play the game every single day, using the Google Play Store. However, for a first-class experience, especially for people with low-end devices and to those that are in regions where the game may not be available for use the PGT+ APK download might just be the best shot at experiencing the game at its best! Try the PGT+ APK and say goodbye to in-game experience disappointments.