OGWhatsApp is originated from the OGMods Team, and there is no update from them at all now as you all know that. So, we decided to through some light on the OG lovers regarding this new build and its not from the same developers. Okay, well coming to the point, here we came up the OGWhatsApp Pro APK which can offer some decent features as like previous one but not that many as it is still in the developing stage.
When we consider the present situation of WhatsApp Mods, it is an unfortunate state and completely powerless to the mod developers. This is all because of the policies which they had implemented officially that lead to bans.
Already, YoWhatsApp by Yousef Al Basha and GBWhatsApp by Atnfas Hoak has been stopped due to the legal issues. These are some of the major mods in the industry, and now they are gone totally. I don't think these will come back again. What do we do now? The answer is nothing. Yes, we cannot do anything until someone takes the project.
Only a few non-popular WAMODS get the anti-ban update as well as latest base update as per the official Playstore version. OGWhatsApp Pro APK is one of them and that why this is still alive and giving consistent updates to us.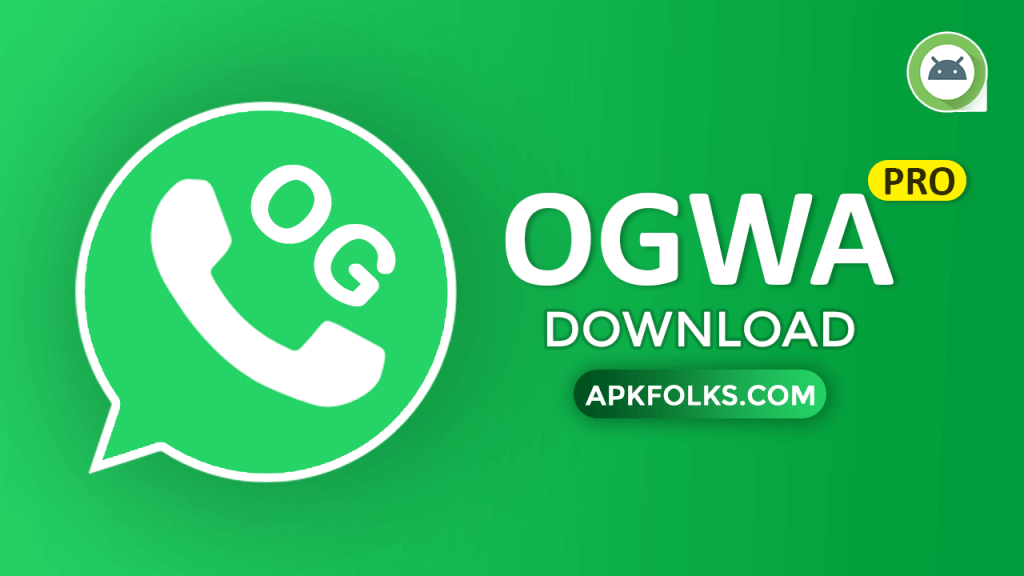 What is OGWhatsApp Pro APK?
A material designed WhatsApp Mod which is intended to provide the best possible features to the android users. You can find many features as similar to YoWhatsApp. In fact, most of the functions taken from the YoWA to build OGWhatsApp Pro but I can surely say that this is not a remod version of Yousef's app.
A Russian developer named Alex (Alex Mods) built this android application from scratch (assumption) and consistently updating base version as per the official WhatsApp. So, you can use the newly introduced features according to the base update.
In the latest build, he adopted the themes section from the Yousef and this is a special addition to the theme lovers.
Version Info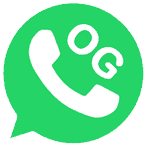 | | |
| --- | --- |
| Name | OGWhatsApp Pro |
| Version | 17.52 |
| Size | 32 MB |
| Developer | Alex Mods |
| Last updated | September 11, 2023 |
| Extras | Anti-Ban |
Download OGWhatsApp PRO APK Latest Anti-Ban Version for Android
By default, OGWhatsApp Pro UI looks the same as the Official WhatsApp and there is no Insta stories style as like the Aero WhatsApp. But you can able to add themes from the YoThemes store to look cool as well as you can do customisation as you want. Recently the developer implemented the Anti-ban measures and it is completely safe now.
Here in this place, you will always find the latest version download link of OGWA APK from the original developer Alex. For instant updates I suggest you join our telegram channel or our website push notifications.
The Anti-ban download link has given below. Please read the features before downloading APK.
Screenshots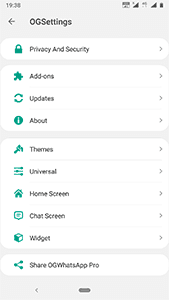 Features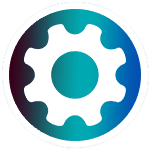 Lock – Fingerprint, Pattern and Pin options are available to lock your OGWhatsApp Pro. There are some customisations for this lock feature including Pattern invisible, Vibration, Recovery question and Lock wallpaper.
Backup & Restore – Take a complete backup of your chats like titanium backup. Universal >> Backup & Restore >> Data.
Hide Media from the gallery – Enable this option from Universal settings if you want to hide media. And also, you can select from Photos, Videos and GIFs.
Enable Always Online – You can stay online until you close on the recents tab.
Image Share limit – Send more than 10 images at once.
Full resolution – Send full resolution photos up to 6MB size.
App Language – Arabic, English, Espanol, Italian, Porteguese, Hindi,German, Turkish, Russian, and Indonesian.
Online toast – It helps you to know that someone is online.
DND (Do not Disturb) – OGWhatsApp Pro has DND feature that restricts the internet connection.
Message a number – Just enter a phone number and hit message or call button to contact them without saving their phone number.
Lock Conversation – You can set password/pattern/PIN to the particular contacts or groups.
Stickers Support -Yes, It supports OGStickers app.
Instagram Stories style – Alex also added the Instagram stories style bar on the home screen. Settings >> Home screen>> Header.
Privacy & Security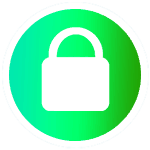 Now, everyone looking for privacy and security these days to secure at least some personal data. With this OGWA, you can able to do such awesome things that you won't think of. Here is the list of those functions.
Freeze Last Seen – When you enable this option, your last seen will be freezed and your contacts will only see that time but not the present.
Hide Blue Ticks – This option hides the blue ticks if even you have seen someones message.
Hide Second Tick – This option hides the second tick of someone's message. So, they can't be able to know that you received a message or not.
Hide Blue Microphone – Other person won't know that you listened to their voice message.
Hide Typing… – This option allows you to hide your typing status.
Hide Recording – This option allows you to hide your recordings while sending voice messages. Kind of a surprise to the other person.
Disable Forward – It removes the forward tag even you forward a message.
Anti Delete Messages – Once you enable this function, your contacts will not be able to delete the text/video/image/audio sent for you.
Show blue ticks after you reply
Hide View Status – Don't tell your contacts that you have viewed their status. (It helps you to view statuses anonymously)
Anti delete status – You can view deleted status of your friends or family.
Who can call me? – Yes, you can control whom to call you.
Anti Ban – The latest version comes with the Anti-ban, and it can help you not to get temporary banned.
Add-ons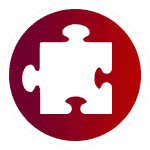 The best and exclusive feature in this OGWA Pro android application. I really liked the way of Alex introducing these kinds of functions on this app. Currently, only two add-ons are available at the time of writing this article. In future, you may see more exclusive extensions.
Stickers pack and Sticker Maker
Wallpapers App
Themes & Customisations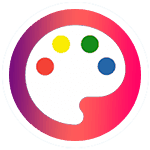 OGWhatsApp Pro using YoThemes server to provide awesome themes to the users. So, you can choose over 3000+ different styled items.
Coming to the customisations, literally, you can change every part of the user interface that way it looks.
Home Screen
Chat Screen
Set background image to the home.
Launcher icons
Font Styles
Emojis
Many more…
How to Install OGWhatsApp Pro APK on Android?
Installation is simple, but you have to take a backup if you are migrating from the official WhatsApp to OGWhatsApp Pro. So, you won't lose any important chats data.
Note: Open official WhatsApp >> Go to settings >> Chats backup
Once you have done that, follow simple steps.
Step 1. Download OGWA Pro APK from our page.
Step 2. Tap on the APK once it downloaded, It may bring you to android security page and there you should allow unknown sources option to sideload APK Files.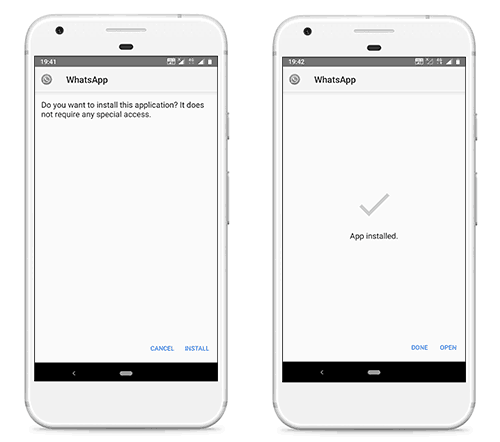 Step 3. Install OGWA Pro APK on your android successfully.
Step 4. Now, Open the application and Allow storage permission to access internal storage.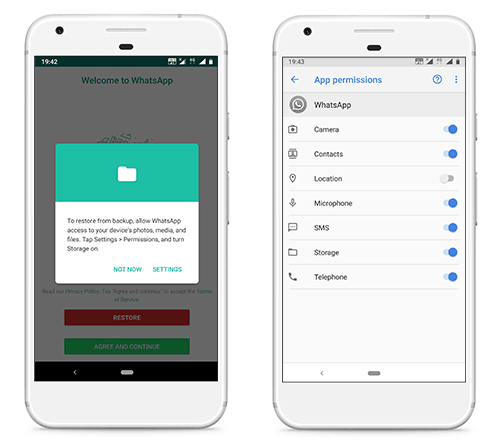 Step 5. Enter your phone number. Now, tap on the "Copy WhatsApp Data" button under the phone number section.
Step 6. Verify your phone number with the OTP and Restore your old chats backup.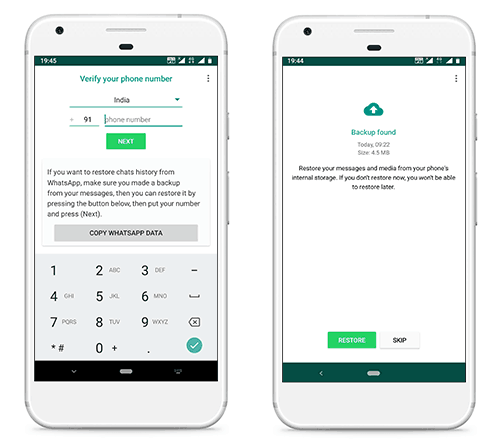 That's it for installation.
Download OGStickers for OGWhatsApp
StickersMix developed two apps for OGWhatsApp Pro.
OGStickers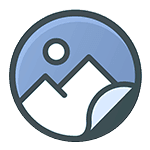 It has the collection over 2500+ stickers. So, you just install and click on the + icon in the app to add the beautiful sticker to OGWA.
Size | 58 MB
OGStickers Maker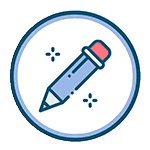 OGSticker Maker is the android application which allows us to create our own stickers and has the feature to remove the background of the image. This app is a great addition to the OGWA.
Size | 5 MB
Frequently Asked Questions
Is OGWhatsApp Pro Anti-Ban?
Yes, The developer Alex added Anti-ban codes to this OGWhatsapp Pro nad yet there is no news regarding the bans from the users who are using this android application for a while. I am sure, with these anti-ban measures, you can easily dodge the WhatsApp ban system and enjoy OGWA features without any hassle. My recommendation is to use fewer features as possible for your own safety.
How can I unban my account if I am banned?
Once you get the temporary ban page while opening the OGWhatsApp Pro android application, you will have to uninstall it and install an official version from the Google Playstore. Now, Login with your account and use it for 7 days at least and come back to any WAMOD if you want. For suppose, you ended up with a permanent ban – the only thing you can do is send a mail regarding the situation (showing regret) to official team and wait for their response.
How to update OGWhatsApp Pro?
There are two methods to update the official OGWhatsApp android application. The first one is quite simple, and you will be notified within the app. And the second one is; bookmark this page or join our telegram group to get the latest update quickly. Before installing the new version, must take a backup from the old version to be on a safe side.
Can I use second WhatsApp account with OGWhatsApp Pro?
Yes, OGWhatsApp Pro APK comes with the package name of com.gbwa3, and it will be installed as a standalone app. So, not only you can use 2 accounts, but also you can use 3 accounts on the same android device. This is possible only when you install WhatsApp Plus (com.wa) and GBWhatsApp (com.gbwa) along with it.
Final Words
In my opinion, who are familiar with the YoMods, they can easily adopt these Alex Mods. I can't say these are the exact copy of YoMods, but I can say almost all features as similar as to the Yousef's apps. The great thing is Alex mods are updated to the latest base, and I hope he continues this project for long.
The best WhatsApp MOD now, but the choice is yours.
Share this article with your friends, and I will meet you in the next one. Peace ✌️